We all love food, right? Perhaps some more than others. Middle Eastern food is next-level good, and we truly stand by those words, so if you have not tried Middle Eastern cuisine or are in need of a recipe, not to worry because we have you covered. If you're in need of inspiration, learning, or simply need someone new to follow on Instagram, then you most definitely need to check and follow these three Arab Chefs.
We are so excited to share the journey of Arab Chefs and their recommended recipes for all of you to try. Take a bunch of images for your Instagram, and remember to tag us and the Chefs!
What is your favorite Middle Eastern dish? Let's share recipes and help each other!

And remember, to support any Arab Chefs you come across on social media platforms.
Chef Imad Afram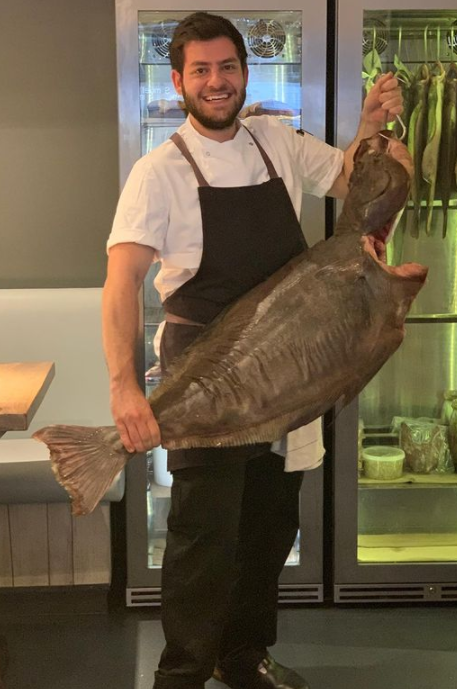 Imad Afram, 24, was born and raised in Lebanon and left for the UK to study finance at the age of 19. Shortly after he started his program at Cass Business school, Afram chose to follow his dream and switched onto a superior diplome de cuisine at Cordon Bleu in London during 2019.
Afram worked at renowned restaurants Hide and Scully St James's in London until the start of the pandemic.
His desire and passion for cooking show through his videos on Instagram @imadafram.
It is truly remarkable how his content and online classes have helped out many individuals and brought joy and happiness among many during this time of the pandemic.
Afram decided to move to Montreal, Canada, as part of a team opening Mezzmiz, a new Lebanese restaurant. We strongly recommend you check the page out and sign up to be informed about the launch.
"Get on the move phrase is my motivation to never stop and keep hustling," Afram said.
"It represents my mindset and the only way to make it in this industry is to keep pushing forward. The pace in the kitchen is super-fast and to keep up you have to work and move fast," he said.
Afram's recipe recommendation is delicious: Grilled salmon w/ pepper sauce.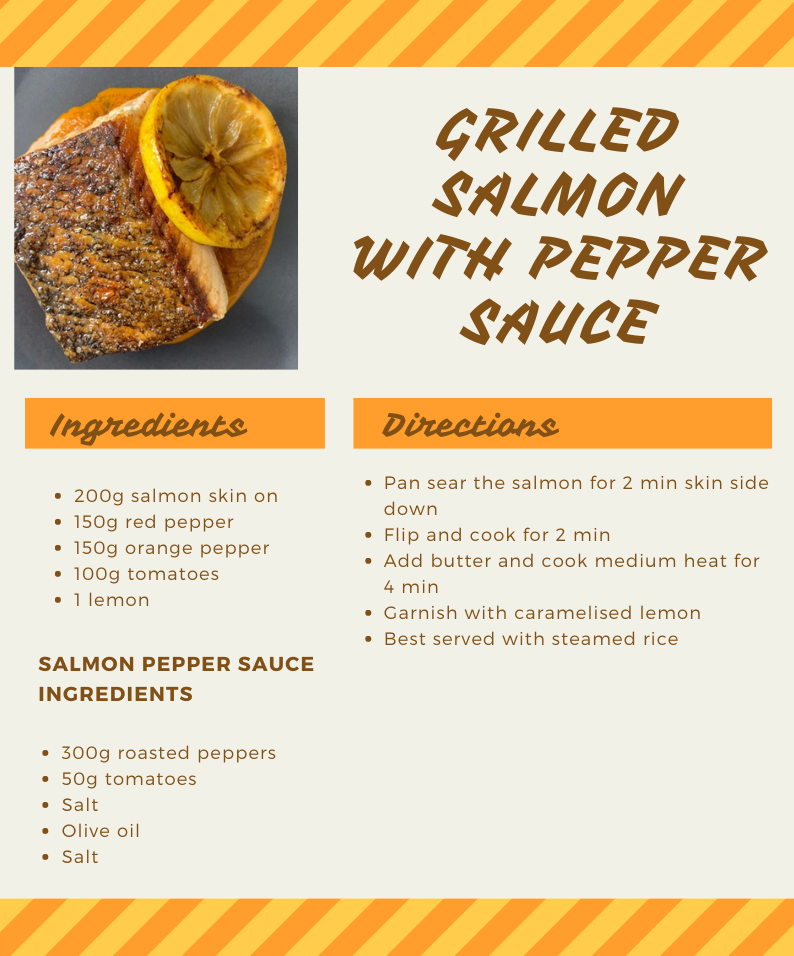 Chef Ali Zangana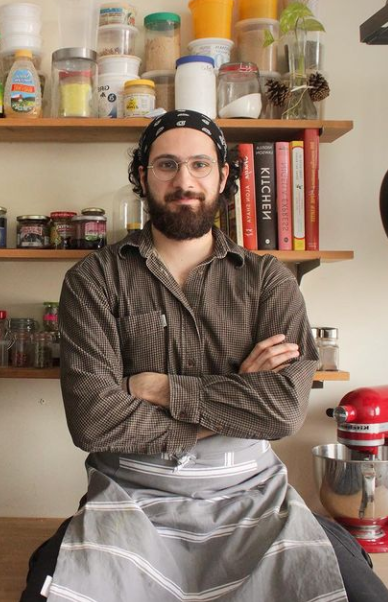 Ali Zangana shares his work on Instagram @chef.aloko and through his food channel "Iraq to the world".
Ali Zangana, 29, was born in Baghdad, Iraq where he eventually graduated in business management and marketing. Zangana left for Montreal, Canada in 2016 for stability and security and is currently studying to become a filmmaker at Concordia University.
Back home in Baghdad, it is rare for men to cook for the family. But starting a new life away from home, Zangana struggled with spending money and unhealthy eating until he made a deal with his mother, a daily video call during the hour she cooks lunch.
Four weeks of his mother's guidance gave Zangana the ability to cook and introduce authentic homemade Iraqi food to his friends in Montreal.
One of his friends invited Zangana to work in a French restaurant, he worked at the restaurant for one year and decided to leave due to worker exploitation in the restaurant industry.
"Chefs are underpaid and do not get shares of the tips usually, even though you're expected to work long and busy hours," Zangana said.
"At the start of the pandemic, I was left with a lot of time to fill so I thought of practicing and merging my filmmaking skills with my cooking skills," he said.
"The main reason I started my food channel is to encourage men to become involved in the kitchen and break the stereotype that cooking is for women only," Zangana explains.
The recipe that Zangana recommends everyone to try is Baklawa Baklava, a must-try!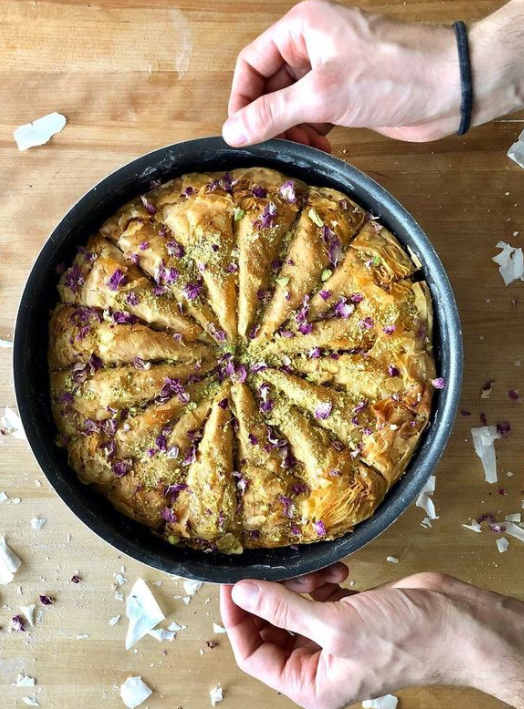 Chef Safana Zahili
Safana Zahili covers Syrian food and food culture in both Arabic and English on Instagram as @EaternallyFresh, you have to check out the recipes guides she has on her page. She is also launching an official blog this summer, to teach non-Arabs about the wealth of spice, flavours, and stories of Syrian cooking.
Zahili, 34, graduated in political science and journalism at YorkU and worked in corporate communications and in high school education before she pursued her true passion, cooking.
During the lockdown, Zahili began posting recipes on the two largest Arab Facebook cooking groups, Mama's Arabic Kitchen and Mama's Palestinian Kitchen and received an overwhelming response.
Zahili struggled with her identity, connecting with her homeland, but this journey of self-discovery sparks Zahili's love for cooking.
Leaving home at the age of 21, Zahili struggled with cooking in general, reliable and authentic online recipes were in Arabic, which Safana later taught herself to be able to translate.
"Syrian recipes are passed down through generations but growing up in Toronto, I didn't have a Syrian community to teach me authentic recipes," Zahili said.
Visiting Syria in 2006, Zahili was determined to learn about her culture. "When I went back as an adult, something clicked. I began, for the first time in my life, to really appreciate the flavours in Syrian cuisine, the history, the people, their dark humor… the family bonds, traditions, there was so much that just made sense to me going back as an adult", Zahili shares.
Zahili got to observe and learn the techniques and ways which both her grandmothers and her great grandmother cooked, and eventually was able to preserve the recipes of her family and community.
"Syrian food is ancient, unique, and sophisticated – but it's at risk of being forgotten. Celebrating, documenting, and preserving Syrian culture through food is now more important than ever. By offering my recipes in both English and Arabic, I hope to teach people about the wealth of spices, flavours, and stories that go into Syrian cooking" – Zahili.
"I have a huge repertoire of old, forgotten Syrian recipes on my blog including Batursh (eggplant dip topped with meat), Shakriyeh bil Lahme wil Yaqteen (Pumpkin Shakriyeh), Abu Shalhoub (bulgur with zucchini), Safarjalieh (Aleppian quince stew) and Naem (fried crepes topped with pomegranate molasses)," she said. "I'll teach home cooks about the history and techniques of traditional Syrian cooking."
Safana's recipe recommendation is a classic festive dessert: Rose Mamoul (Mamoul bil Ward)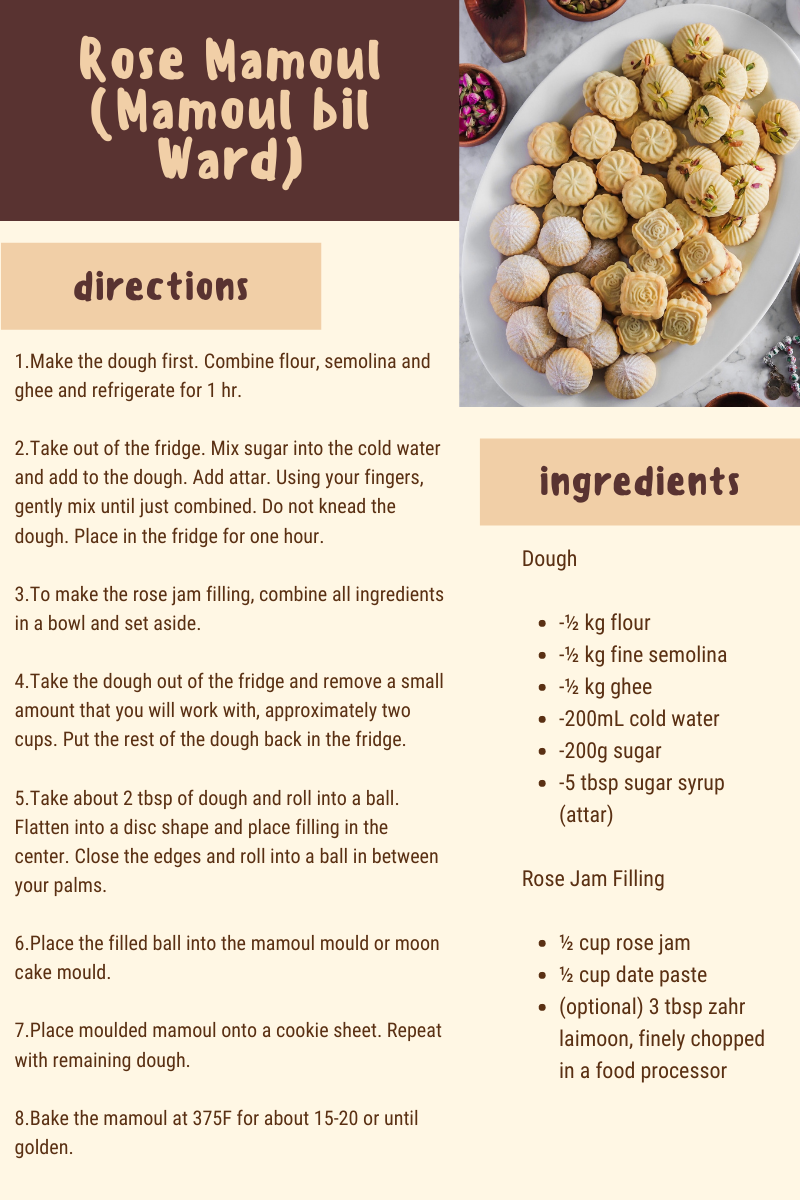 Head on over and check these three Arab Chefs out on Instagram. And, while you do, look at other recipes that they have shared. And, if you end up trying these recipes, remember to share, tag us and the chefs.
It is time for us to come together and support upcoming Arab Chefs and their passion. Plus they put so much work and effort into creating videos (content), sharing delicious recipes in Arabic and English. They truly are life-savers and we are so excited and look forward to seeing them grow.