The fashion industry is ever-evolving, changing, and growing, there are constantly new brands, and designers that want to make their mark and try to make their break within this competitive industry. Some designers and their brands are lucky enough to breakthrough, and others spend years trying to get a chance at showcasing just one of their designs. At Yalla! Let's Talk, we want to do our best to highlight as many genderless Arab brands as possible to help Arab creators grow.
Here is a reminder that we are always here to fully support and bring to you the best Arab clothing brands that you need to get your hands on. The next time you are all in need of a new hoodie, hat, or dress why not check out some pieces that are made ethically, from a designer and brand of Arab descent.
Kotn
Kotn is a Canadian clothing company that was founded in 2015 and is known as an online store but does have few retail stores.
The stores are currently located in Toronto: Trinity-Bellwoods, Montreal: Mile End, and soon a store return back in Vancouver.
This Arab brand idea was formed when one of the founders, Mackenzie Yeates, was working at the luxury department store Holt Renfrew and noticed that there is a lack of ethical options available for people to consume. She and her two other co-founders; Benjamin Sehl and Rami Helali opened up Kotn where they sell clothing that has culture and character to it.
Rami Helali is recognized by Forbes' Global 30 Under 30 and has co-founded Kotn, a B-corp that helped save the Egyptian cotton industry from extinction. Over the span of 3 years, Helali and his partners were able to give back to their Egyptian community by not only enabling agricultural work at a fair price but also building schools for underprivileged Egyptian youth.
Their main mission is to set the standard for conscious creation and consumption. They have carefully ethically crafted this brand taking into consideration several fashion principles like design, quality, value, and ethical principles like positive impact on people and the planet.
Bougroug
For the longest time in the retail industry, dresses were designed for women, and suits were designed for men. The incredible thing about Bougroug is that yes it is genderless, but it has soft subtle neutral color palettes, that align beautifully with their minimalistic designs.
Inspired by Morocco's effortlessly bohemian spirit, the creators have come out and said their clothes are amazing staples for anyone who has a curiosity to travel.
If you ask Anwar Bougroug, the founder ad creative designer who started his Arab brand which is based upon genderless clothing he said he wanted to challenge toxic masculinity, and create something that would make anyone wearing it feel empowered and wanted.
They are most known for this season's oversized gender-neutral shirts and oversized blazers that are a must in anyone's wardrobe. Along with that, they have a huge collection of bags that you have to check out!
Bougroug truly cares about passing on the knowledge they have gained, they want to help others that are passionate and have a desire to learn about fashion.
Raw Studios
Raw Studios was founded in 2015 by Mohmmad Al Rashed and carries all the gender-fluid basic tees, track pants, and loose-fitted shirts that anyone with a minimalist wardrobe needs. If you are interested in warm earthy tones, then this brand is exactly what your closet needs.
Rashad has always been interested in high-quality fashion and spent years working to develop a brand that holds up to standards.
The brand kept its Kuwait identity because clothes there never go out of style. The inspiration behind this brand comes from the universe's diversification of raw materials. Raw Studios uses raw and ultra-durable materials that will make those everyday pieces worth so much more and last forever.
Next time you are in desperate need of some comfy basics make sure to check out the unisex collection. Also, keep an eye out for the traditional and unique designs that are available while they are keeping up with fashion trends.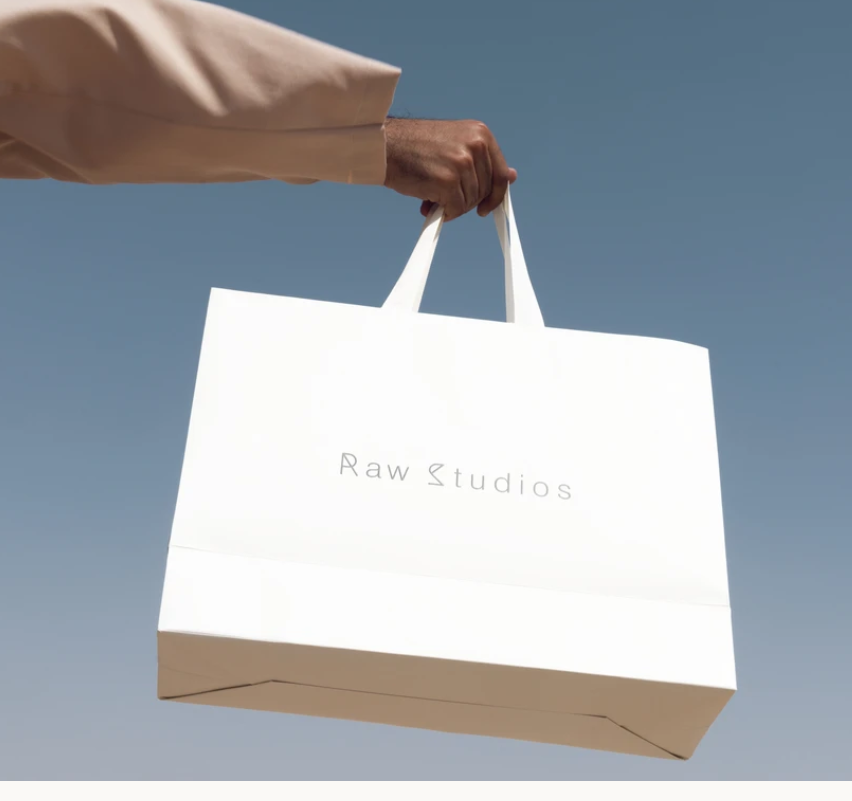 Boyfriend The Brand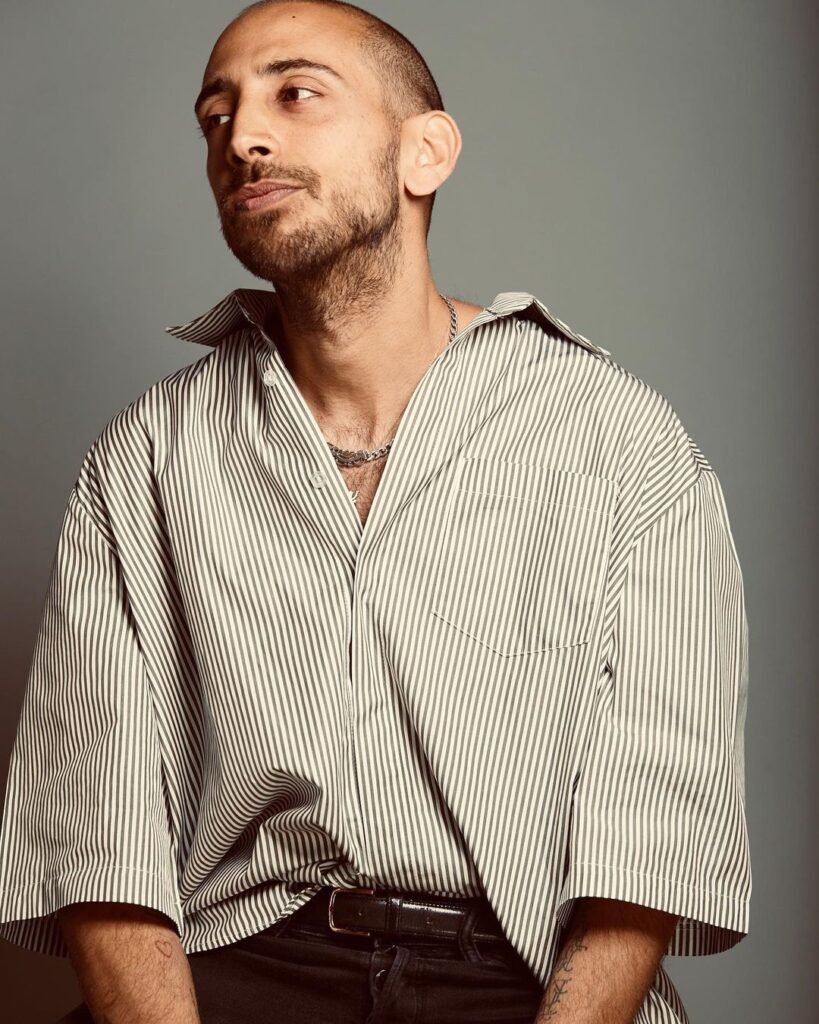 We only have one word to describe this brand and that is unique. From the name to clothes and to the content the brand displays is something you must check out because if you're interested in the fashion industry, this brand will inspire you.
The founder of the brand, Amine Jreissati, who is a Lebanese-Brazilian creative director and stylist, wanted to design pieces that would stay relevant through any journey in life.
He believes that there should be no rules, and fashion is the perfect industry to express that with.
The clothes are vibrant and a perfect solid shade that should be the next thing on everyone's bucket list to get!
Shabab International
Shabab International is like no other of its type, having been around since 2012.
This Iraqi-based brand founded by twin siblings Chebmoha and Zaineb Hasoon is known for its signature bowling shirts, and beautiful Arabic calligraphy placed on every clothing piece.
If you want a brand with a very true Middle Eastern flair to every piece of clothing they design this one is for you.
Their main motive is that the need for fast fashion needs to end, and the role of ethics and fashion needs to come into play.
The brand specifically works with tailors in Dubai who are not underpaid and curate the most breathtaking street style design. Fun fact, even Anwar Hadid is a big fan of these genderless Arab brands.
Precious Trust
Precious Trust is known for their very stylish trendy tracksuits, this brand is for the cozy, street wearers at heart.
This brand has also been taking Dubai by storm since its launch in 2017. Created by Syrian-born Algerian skater Wathek Allal, this streetwear brand emphasizes the Arabic heritage and mixes it well with the American trendy streetwear styles.
The brand has a very unique minimalistic ME flair to it, which makes people feel posh and 'cool' with every piece they put on from them. It's about time we all stock up on some amazing, comfortable sweatshirts.
Basscoutur
Basscoutur is a Parisian brand that is a pioneer when it comes to upcycled clothing, it also takes gender-fluid fashion to the next level.
Riadh Trabelsi is a French-Tunisian that has a vision of creating reimagined androgynous silhouettes that give people a break from the minimal neutral unisex clothing that everyone else is making.
With their over-the-top designed silk shirts, and streetwear this brand is perfect for the fashion-forward individual. Their vision is everything that might be waste, can be upcycled and turned into a fashionable piece. From their old blankets turned into robes, or old grits of the mills turned into cool shirts, and belts. Everything can be brought to life again and be changed to something that is art and fashion.
Fashion is constantly moving to different heights, and fashion everywhere in the world is never the same. These Middle Eastern-based brands are taking genderless fashion to the next level breaking all gender norms that were previously formed by society. You have to check out our top picks for the best genderless Arab brands if you are looking to update your closet or just are a die heart fashion industry fan.
by Mariam Asif – YLT Staff
@marr_2000