Hey you! Halloween is around the corner and you might be wondering what to dress up. First and foremost, it is our duty to remind you that if you do celebrate Halloween, please be careful with COVID-19 precautions in your country.
Now, I know a lot of people reading this have contemplated or have actually dressed up as Jasmine or Aladdin. The lack of representation is real and most of us would rather be the two sexy Disney characters than hmm…you know what I mean.
We've put together this list of clever Arab Halloween costumes, or other stereotypes, you can proudly wear.
Dress up as Hummus
As Salman Shawaf once said: "Thinking of dressing up as hummus for Halloween so she'll take a dip of me". Still unsure what the means, but you can't go wrong dressed as hummus. Like come on, imagine all the attention you'll get from every person in the room. It's a stereotype we're all here to dip in.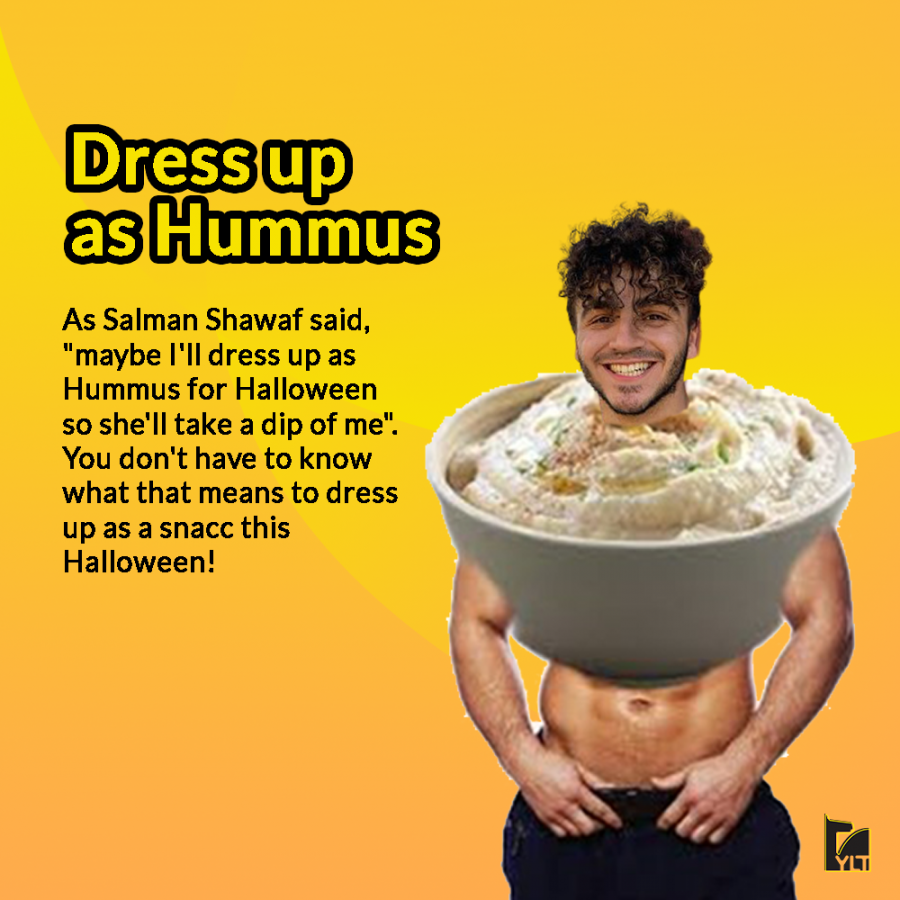 "The Hookah" Look
Following on the trend – As @maisvault says "Maybe if I dress up as a hookah for Halloween, he'll be addicted to me". Ladies, imagine you looking this fine in these DIY sheesha costumes. Like come on, the details and creativity are just too dope.
Stand Tall Like A Pyramid
Move over cleopatra, we have a new Egyptian inspired look for this year's Halloween. You don't need to spend hours on makeup or figuring out where to get the costume, the beauty with this look is that you can totally do it yourself. Just bring a box, a sharpie, and tape – BAM! You're ready to shine.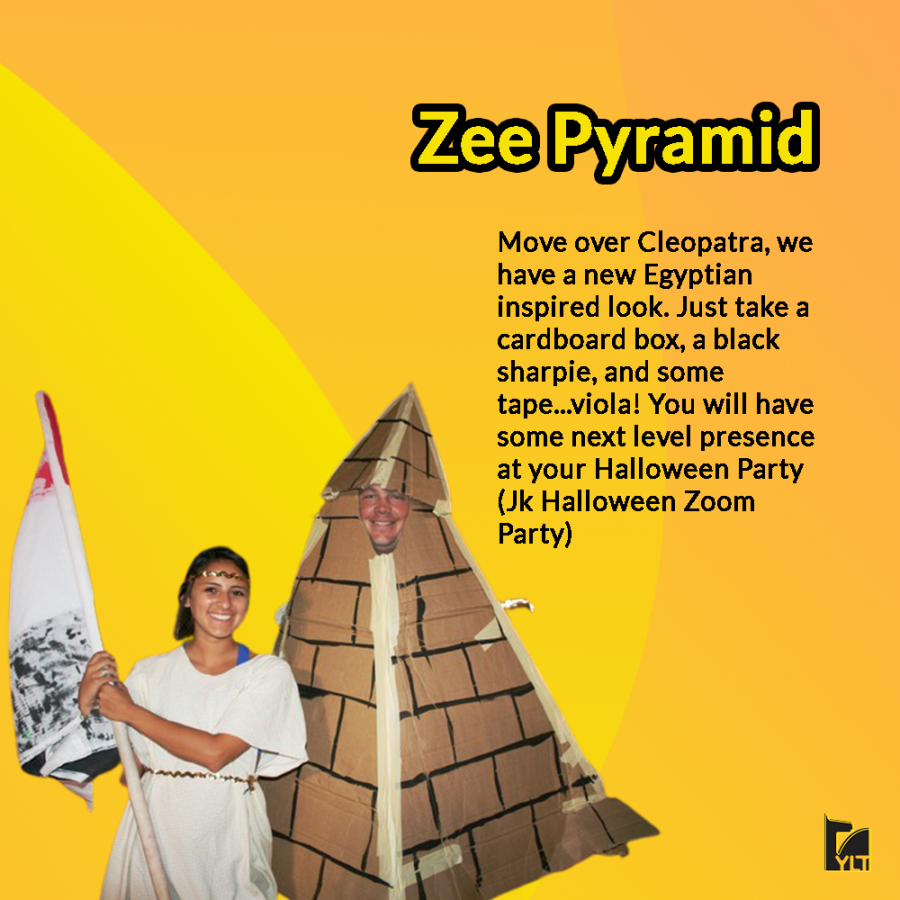 "The Magic Carpet Ride"
Aladdin couldn't show nothing to Jasmine without the magic carpet. Let's take it a step further and embrace our mama and baba's taste by bring a Persian carpet flare. Just take your carpet (don't tell mama) and turn it into this Halloween masterpiece.
Cutie Patootie Abu
Not a fan of the carpet? Alright, dress up as Abu. Look at the picture and no argument needed (emoji of the big eyes)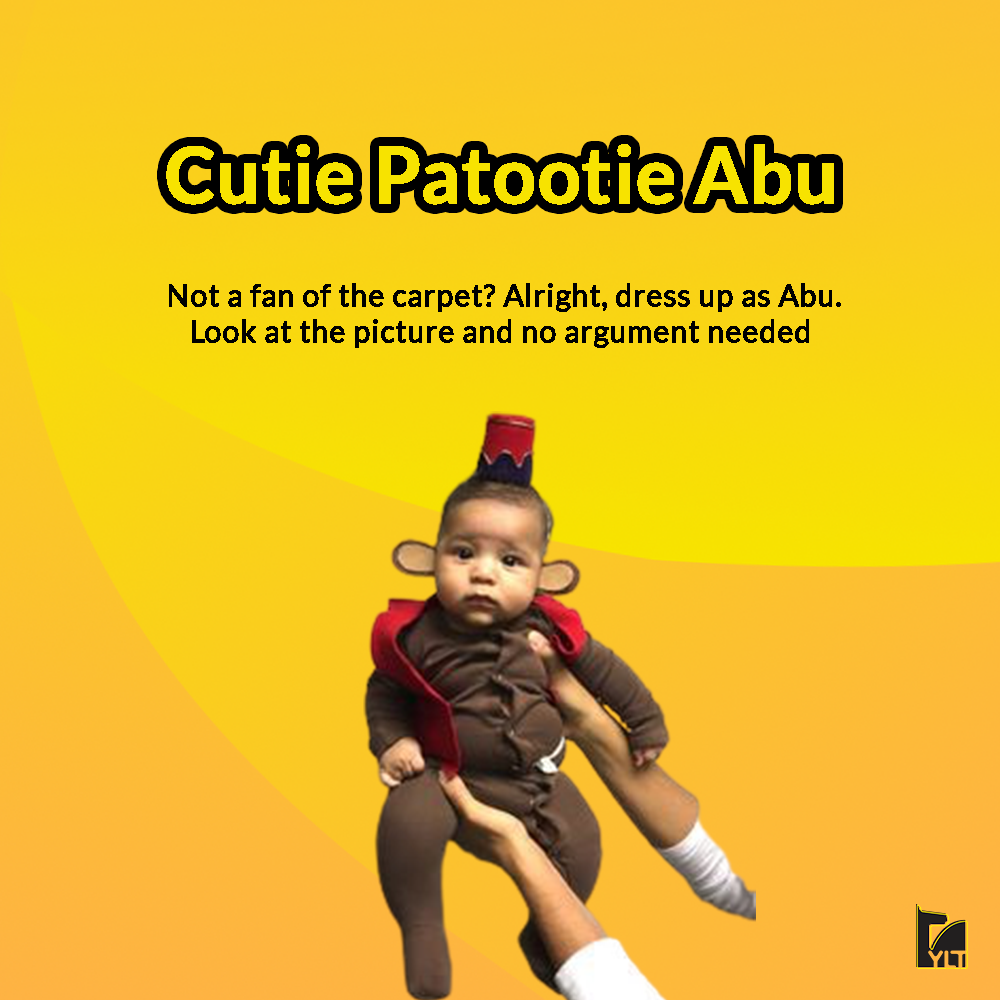 And If our clever Arab Halloween costumes did not do it and all else fails, then fine – do it up with your Jasmine and Alladin costume. It's still better the dude that decides to wear the sheikh costume, which me and you both know, is some dude who is wearing a dish-dasheh and kufiyah, but obviously that's exotic.