These two up-and-coming Arab comedians should definitely be on your radar based on their hilarious content and challenging of the status quo.
Salma Hindy
Salma Hindy is an Egyptian biomedical engineer by day and stand-up comedian by night. With her many TV show tapings and fairly large Instagram following, she's risen in comedy faster than an Arab driving to Costco for a good deal.
In just four short years, Salma has performed as an opener for Ken Jeong, Maz Jobrani, Ramy Youssef, Beth Stalling, James Adomian, and many others. She has performed at Just For Laughs New Faces in Montreal, as well as many other comedy showcases across the continent.
Salma's unique perspective and journey have allowed her to be featured on the CBC, Globe and Mail, CityNews, and Refinery29. She also gave a Tedx talk about her emotional journey in comedy called Why People Pleasing is Hurting You.
Salma's third unofficial job is being an advocate for Therapy. You can watch a lot of her Therapy Thursday videos on her IGTV where she tries to convince the entire Arab generation to convert to the religion of Therapy & Self Actualization like she has.
You can catch Salma on TV on CBC Gem's New Wave of Standup, CTV's Stand-Up Show with John Dore, or the upcoming season one of Roast Battle Canada and season two of Comedy Night in Canada with Rick Mercer. In addition to her booming stand up career, Salma is an emerging screenwriter and actress. She will be recording her first Comedy Album on November 19 & 20, 2021 at Comedy Bar in Toronto. You can learn more about her at www.salmahindy.com.
Rob Michaels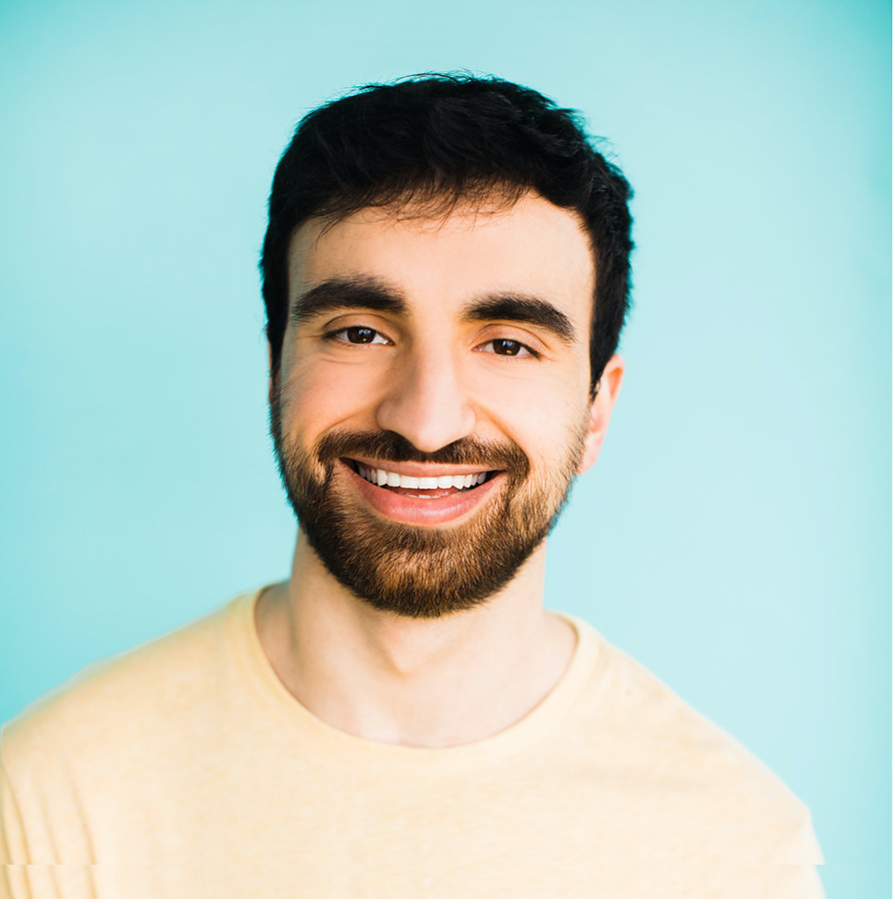 Rob Michaels is an Iraqi writer and comedian based in Toronto. Much to his parents' dismay, Rob left behind a math degree, a business degree, and a promising career in finance to pursue comedy. He hasn't looked back since, despite being the only person who attained two degrees, then pursued a career that requires neither of them.
You may recognize him from his viral parody trailer: Habib – Marvel's First Arab Superhero, which he wrote and starred in. He's also worked in numerous writers' rooms including Roast Battle Canada, The Parker Andersons, and Amelia Parker. He currently writes for the mobile game of the FXX series Archer.
Having come up through the prestigious Second City Toronto, Rob frequently writes sketches for both stage and screen. He is an alumnus of their Bob Curry Diversity Fellowship and has performed alongside their Family and Educational Companies. He also has his own sketch comedy channel called Wishful Genies, where he posts his content. His channel has amassed millions of views on platforms such as Funny Or Die, 9GAG, CBC Comedy, BlogTO, and Al Jazeera.
Rob currently has his own show in development, meaning you shouldn't be surprised to see more of his writing on your TV screens in the near future. He's an Arab creator we're very excited to see more of. You can find all his work at www.robmichaels.com.