In you're an Arab or Arab-identifying person, you've probably heard of the Kafala system or Kafeel in some way or the other. You might have heard of it being an oppressive system but don't really have enough information about it. Here, we've put together for you everything you need to know about the Kafala System, and explain why it's an oppressive structure to retain workers, taking the form of modern day legal slavery.
What is the Kafala System?
The Kafala (Sponsorship) system emerged in the 1950's to regulate the relationship between employers and migrant workers, primarily in domestic and construction sectors.
When did the Kafala system start?
The Kafala system began in the 1950's when several Middle East countries started hiring foreign workers to accelerate development following the discovery of oil.
Where is the Kafala system practised?
It is being practised in the Gulf Coorporation Council member countires of Bahrain, Kuwait, Oman, Qatar, Saudi Arabia and the United Arab Emirates, and also in the Arab states of Jordan and Lebanon.
How is it exploitation?
Restrictions on travel and communication, including passport confiscation, unless approved by the "kafeel" (sponsor/employer)
Long working hours, no breaks, and no days-off
Nonpayment, late payments, and deductions from salary
Restricted access to medical care in many households
Food deprivation
Inadequate accommodation and lack of privacy
Prone to physical, sexual, and psychological abuse
Why is the Kafala System so prone to abuse?
One of the biggest problems behind the Kafala System is that it makes it so difficult for workers to contest or complain when any part of their contractual agreement is not upheld, when any of their legal rights are violated, or even when they face more serious forms of abuse. Complaining puts them in conflict with their sponsor, who has the power to cancel their residence visa and have them deported.
Saudi Arabia to abolish the Kafala System?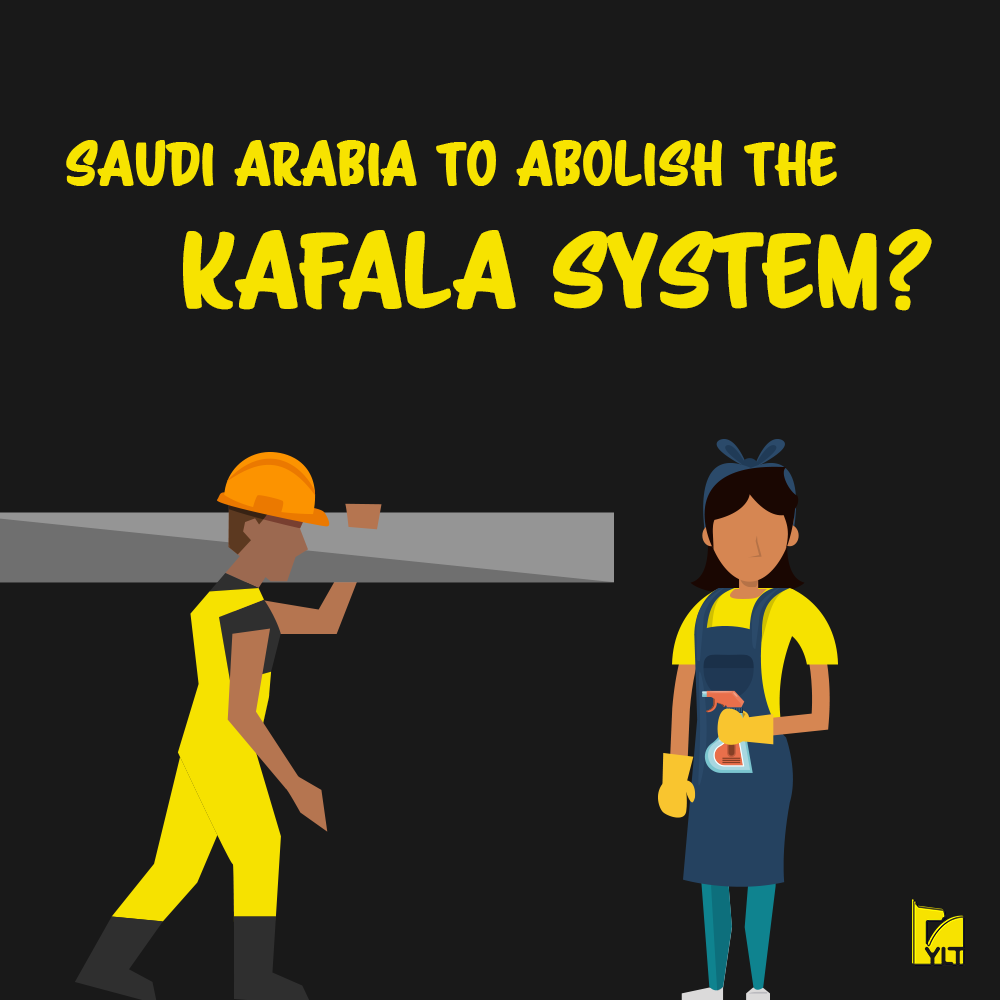 Saudi Arabia is said to ease foreign workers' contractual restrictions, including the freedom to change jobs, the Kingdom's deputy minister for human resources has said. The plans, which will take effect in March 2021, include foreign workers' right to leave the country without employer's permission.
Human Rights watch researcher Rothna Begum described the changes to the Saudi law as "significant steps that could improve migrant workers' conditions," but cautioned it doesn't not appear to be a full abolition of the Kafala system. Migrant workers still need an employer to sponsor them to come to the country and employers may still have control over their residency status," said Begum.
We hope this piece has provided you with insight on this important issue, and let you know everything you need to know about the Kafala System. If you're from the Arab community, it's definitely an odd and uncomfortable position to be in to be sitting in the oppressive side of the table. However, we hope this piece made you understand the impact the Kafala System has on millions of lives of migrant workers in the middle east, and what our role can be to help as members of the Arab identifying community.