Now that summer is here, it is an excellent time to relax, and binge-watch upcoming shows. If you want to watch Turkish shows, then head over to Shahid VIP. this is the best place to get started. It is the worlds leading Arabic-language streaming platform.
Let's discuss some of the latest new summer drops that are streaming live today. The three Turkish shows we recommend are Islands Tale (حكاية جزيرة), Glass Ceilings (أسقف زجاجية), and the continuation of Otroq Babi (آطرق بابي).
Islands tale (حكاية جزيرة)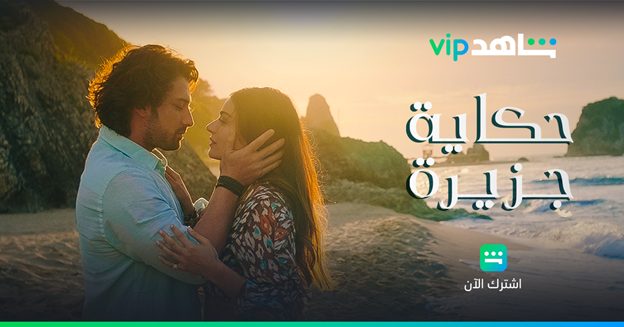 Islands Tale (حكاية جزيرة) is described as a refreshing summer romance that takes place on an exotic island.
This Turkish show starts with the beautiful Haziran who goes to meet her boss Doygun for the position in Tokyo that she had dreamt of for a long time.
In order for this to happen, she must help her boss with one thing. Which is to be determined in finding the one weakness that will resist him to go to Swallow Island and not sell his land.
When Harizan sets off to go to the mentioned land, she meets the strikingly handsome Poyraz.
The first initial interaction is quite unpredictable, interesting in fact. And, let's just say not the best, but she soon catches herself entering a dance competition with him.
She finds herself being swept off her feet as she dances the night away, only to get to know Poyraz and realize that her boss and him are linked together.
She finds a secret that she knows means trouble. Determined to fix the damage and make things right, Haziran goes to Poyraz with an offer.
The show is described as two opposite characters falling in love, and their romance is guaranteed to have everyone's eyes locked towards their screens.
The trailer will make you add Islands Tale (حكاية جزيرة) to your watch list for Turkish shows
Glass Ceilings (أسقف زجاجية)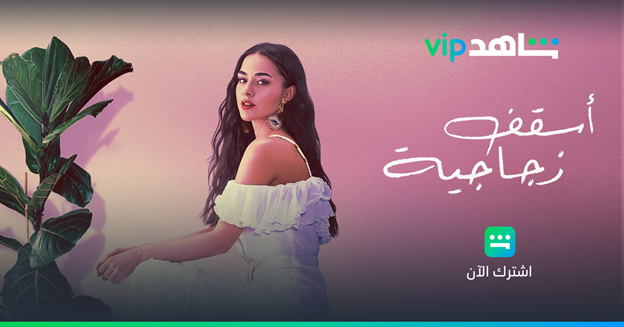 Glass Ceilings (أسقف زجاجية) is another romantic series that will be airing this summer. The show's main theme screams drama, romance, and destruction.
This show is about Leyla who is an idealist businesswoman and the story revolves around the destruction of her biggest dreams from meeting one very handsome son of a prestigious family, whose name is Cem.
At times all it can take is one boy to have a girl's dreams come crashing down. The show promises a tough war that will begin between the two individuals who are considered, "Cam Ceilings", and the tale is going to end with the story of the victor.
The only sad part is the one person standing just so happens to be between two lovers. Yes, you guessed it! While the series screams drama, money, and power.
The duo that is up against each other will soon learn to love each other just a little too much. Do you get what we are hinting at here?
Will this end up in your favorites list of Turkish shows this summer?
Otroq Babi (آطرق بابي)
This show is continuing the steamy story loved by many into season 2.
Otroq Babi's (آطرق بابي) main theme is two individuals starting off as enemies and becoming lovers, in the end, however, the storyline is so much more than that.
What can we say, who wouldn't become a fan of the classic tale, where the plot switches from forbidden enemies to lovers.
The show is about the ambitious Aida who meets the rich, controlling, bad boy Rakan, and it is instant hate at first sight.
Do we even take in first instances anymore? These two hate each other but have to work together in order to get what they are both after. Put two strikingly attractive people that hate each other in a room, what is the worst that can happen?
The Turkish show that will keep you occupied this summer
Summertime is all about spending time outside and taking in the beautiful hot weather.
But, what about those days when all you want to do is sit inside, with a cool drink in your hands in desperate need of a romantic show to watch.
The best part is that users are able to watch Shahid VIP anywhere, anytime, and on any device with multiple accounts streaming at the same time.
Why not spend this summertime binge-watching these new Turkish shows, that is available one click away directly by visiting, shahid.mbc.net.
Shahid VIP comes in clutch this summer allowing the audience to stream TV shows, movies, documentaries, kid's content, live concerts, and more.
by Mariam Asif – YLT Staff
@marr_2000