Many of us are aware it can be hard for people, and Muslims more specifically, to connect with the right type of people and find a partner that feels more like a soulmate and would want to settle down with. The dating scene for Muslims is always a bit of a mess and a lot of what they see on screen like rom-com does not apply to their real lives. Funny enough, a setup or a blind date might be the closest thing many young Muslims would face. If this is the case for you, then I mean hey! You can try and let us know how that went for you.
With the rise of several dating apps changing how people meet, it was time for muzmatch to enter the arena, but, you know the halal way!
muzmatch is simply where single Muslims meet, it is the world's biggest Muslim marriage/dating app. Boasting over 4.5 million members and over 100,000 weddings, muzmatch does not fall short in making a difference in people's lives.
The app is basically a knight in shining armor, saving various Muslims and connecting them with potential mates. Not all superheroes wear capes, because this one sure is saving people from those dreadful family matchmakers. You guys know exactly who we're talking about – the third generation, seven times removed aunties and uncles, that's who!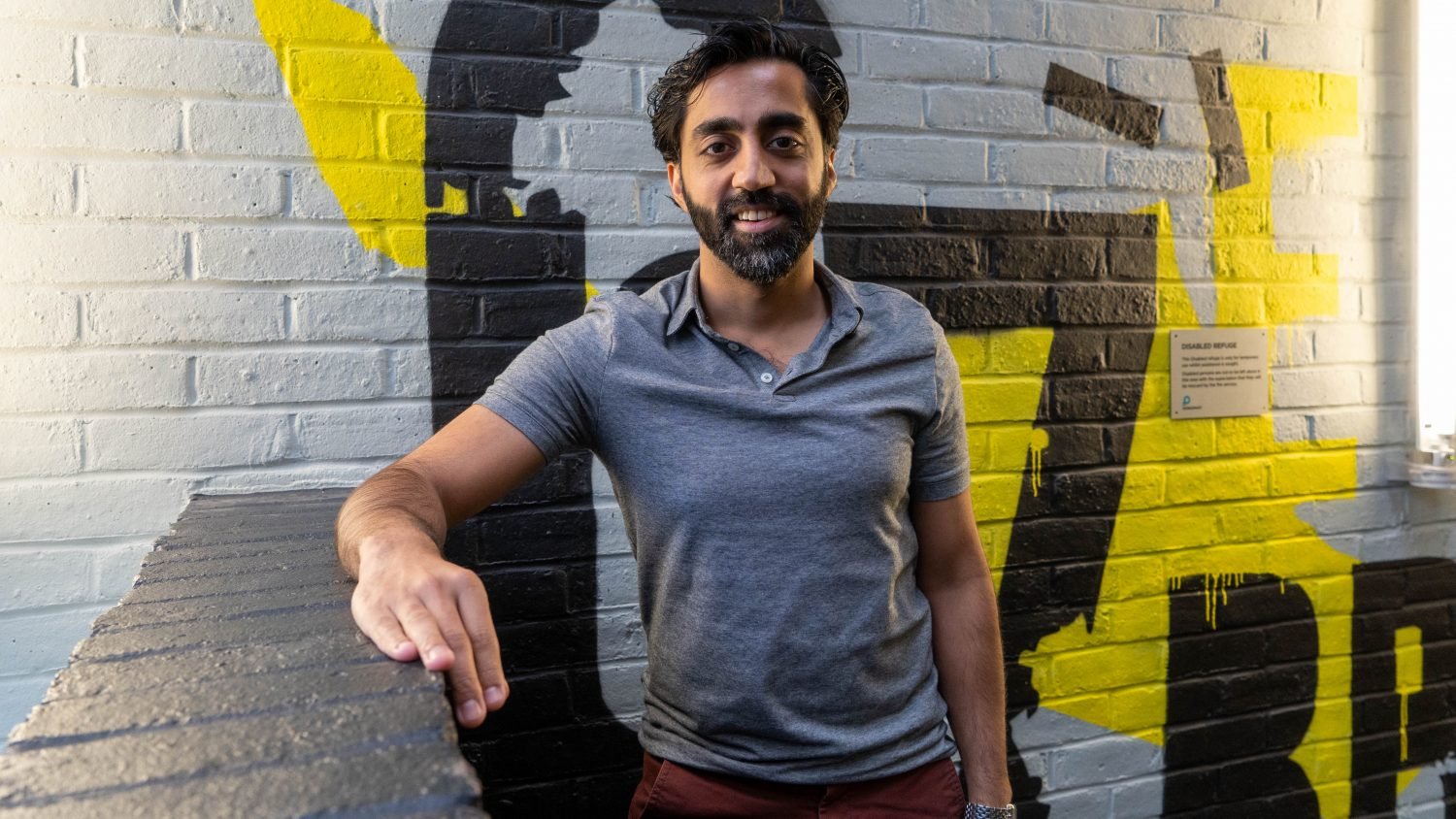 Shahzad Younas, who is originally from Manchester, UK is the Founder and CEO of muzmatch. He has a background in finance as he was formerly a Vice President in Equity Portfolio Trading at Investment bank, Morgan Stanley, for 9 years. Shahzad quit his job to fully focus on operating and building muzmatch, to help Muslims around the world find their partner. We had the honor of sitting down with him and chatting about everything about the app, the stigma of dating in the Muslim world, Eid traditions, and more.
Entrepreneurship
How did your entrepreneurship journey begin?
Shahzad Younas: "It started by accident, background wise I was born and raised in Manchester, UK. I loved computers and got a computer science degree. I did an internship in technology and hated it, that's when I realized that it was not for me. Eventually, I fell into banking, and I was a trader at an investment bank. I did that for 9 years, but almost 5 years into it, my friends started telling me how hard it was to find a partner with a similar culture and religion. A lot of the websites that existed back in the day were awful, asking users about their eye color, body shape, etc. This is where I decided to create an app. I felt like I was able to do something better. Initially, it was a website, but when apps started becoming a thing, I knew I had to go that route. In 2014, I quit my job, and in about 6 months I was able to launch muzmatch."
What was a driving factor that kept you pushing forward till the launch of the app?
Shahzad Younas: "When muzmatch was just a website, it was just a side project so I didn't take it too seriously. Around 2013/2014, I fell out of love with banking and felt like I needed something different. For me, I loved the future of technology, business, and the new waves of app development excited me. On a religious, and spiritual level, muzmatch ticked the box of leaving a positive legacy. It all sounded great. There's a lot of drive to this idea and once it was in my head, I had to do it. I had to make sure that we were out there creating a space and community for the Muslim market."
What would your advice be to the next generation of entrepreneurs?
Shahzad Younas: "I would say use your time wisely. I can't stress enough we waste too much time, there are so many things that are grabbing the time of youths, like social media. The second thing would be to take risks. Don't underestimate yourself, and always believe in yourself."
muzmatch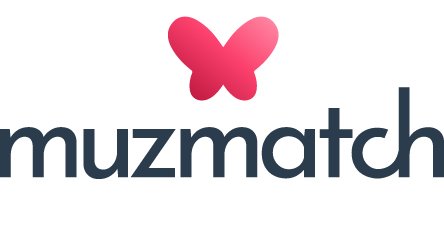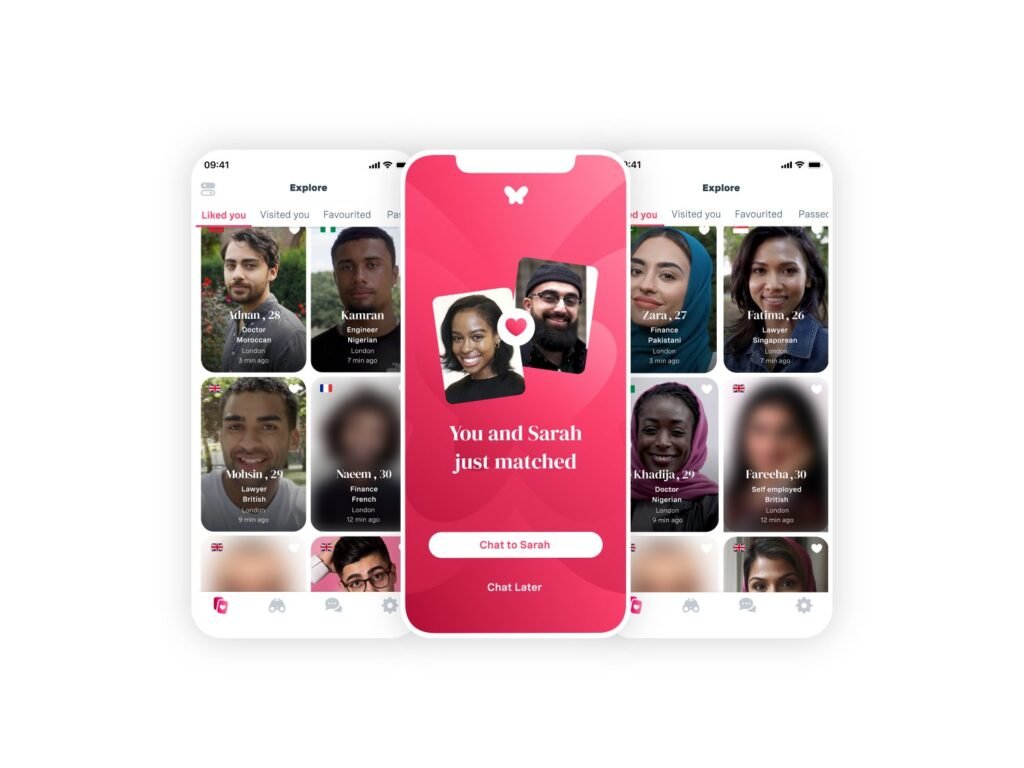 How do you think muzmatch is beneficial to young Muslims?
Shahzad Younas: "There are not a lot of apps out there for young Muslims to connect with others, and potentially find a partner. I have seen other websites and the type of questions they ask, it is quite similar to what matchmakers at the Mosque or your relatives would ask. Oftentimes, they are pairing people based on looks, or what they do for a living, without even considering other things like their future goals, and aspirations. muzmatch was created to connect you with people who are like-minded in every aspect of life."
How do you think it stands out from other dating apps?
Shahzad Younas: "muzmatch stands out from others because it is not like others, It would be a disservice to put it in the category of other mainstream apps because most importantly, it is not an app for hooking up. It is catered towards individuals that are looking to get married. Another thing is that a lot of the features that muzmatch acquires are not found in a lot of other apps. We have high security, and we were also able to create a chaperone system (Wali). muzmatch lets you choose how you want to create your profile, and what you are comfortable with sharing. We, as a team, have successfully ensured that anyone who uses muzmatch, and becomes a member, feels safe, connected, comfortable, and accessible."
Do you believe the pandemic has eased the idea of meeting online as compared to previous years?
Shahzad Younas: "Absolutely! There are so many people that I know who were like, I would never use muzmatch,' and as soon as the pandemic hit, they were like, 'okay how do you work this thing?' We have even seen it in our numbers, data, and stats. We have been 20% busier, and the memberships went up as the pandemic continued to proceed."
Eid & Eid Traditions
Eid is right around the corner. Do you have a favorite Eid memory from growing up? Any Eid traditions you'd like to share?
Shahzad Younas: "One of my favorite memories, and traditions, is coming back from the Mosque and finding our table full of sweets. I think we can all agree that we should eat a lot, especially on Eid(!). I also love watching 'The message' with my family. It's a great movie that talks about Islam. It brings a tear to the eye!"
As many muzmatch members will be using the app to send an Eid greeting throughout the day, what are some ways to make online greetings more lively this year and what are some forms of greetings that make your Eid a bit more special?
Shahzad Younas: "Everyone always sends typical greetings, but I think it would be funny if there was an interesting turn to the greeting this year. Something corny and funny. That would be a great way to break the ice if you want to message someone on muzmatch the day of Eid."  
What is the best way for people to find a significant someone to bring home to their family on Eid?
Shahzad Younas: "I feel like a bold gesture is quite good. Never arrive empty-handed! One good thing about Eid is that it brings people together. I think it's a nice time to bring someone over, and introduce them to the family. My tip would be to arrive with a gift, and go to the mosque together."
Stigma
There is a stigma in the Arab and Muslim communities about dating or meeting online, how is muzmatch breaking the stigma?
Shahzad Younas: "Well, firstly, I always say Muslims don't date, they marry. With that being said, muzmatch promises to make all members understand that. The app has a lot of different tools to make it a safe place for members, there are various filters like how religious they want the other individual to be, etc. At the end of the day, it is steps like these that are slowly helping break the stigma. As long it's halal, which muzmatch promises."
Now that you know all about Shaz (including his Eid traditions!), and more about muzmatch, are you ready to find your partner? Download the app to check it out and follow them on social @muzmatch.
by Mariam Asif – YLT Staff
@marr_2000