As I write this, I am sitting on my desk, in my one bedroom apartment, seeing the world through my window. A beautiful Scandinavian designed window, thinking about why changing how we see the world changes the way we see ourselves.
I had moved here a few days ago in pursuit of a job that I did not end up getting. For the past couple of days I found myself in a big strange city, unemployed and where I do not really know anyone. In the disappointment I feel for not getting the job, and the homesickness I feel for my family and community, I have been sitting on this desk, looking at the world through my window, wondering is this it now? Is this all this city has to show me? Is this the world for me now?
Located on the 7th floor, I can see the lining of the forest, many tall pine trees reaching all the way to my windows level. I can see a building right across the street, also 7 floors high, occupied by international university students. 168 students in the view.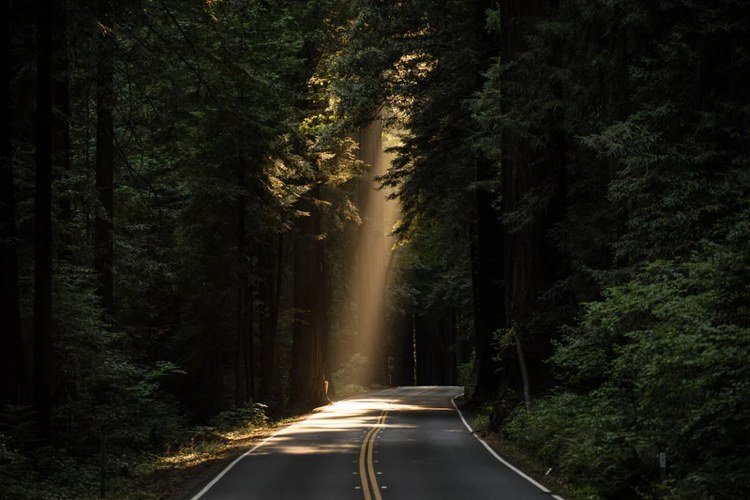 I can also see the Uppsala cathedral in the distance, built in 1270, and because this is Sweden, I can see lots and lots of snow.
Today I sat here on this desk and for a moment I realized how fearful my approach has been. You see, from this window I can see 168 students with different life stories. I can see at least 200 trees growing tall and strong. I can see the snow that comes and goes in seasons, just like everything. And I can see a tiny bird carrying a stick in its peak, probably building a nest somewhere close by. I can not help but think, if this little bird can find his or her way through this world, I can too.
So, how does changing how we see the world changes the way we see ourselves?
Oftentimes, our problems feel like they are staying for good. Our pain feels like it is the worst out there and our suffering feels like it is the most unique kind of suffering. We get into our heads and we start looking at the world through our window. Not engaging it, not believing ourselves to be a part of it, placed in harmony with all things. Fear is crippling, I know that from experience, anxiety is built on bad memories that are triggered by so many things, I know that as well. But what do we do about it? We cannot sit facing our windows and wait for something magical to happen. We need a different narrative, a different perspective, and a different window.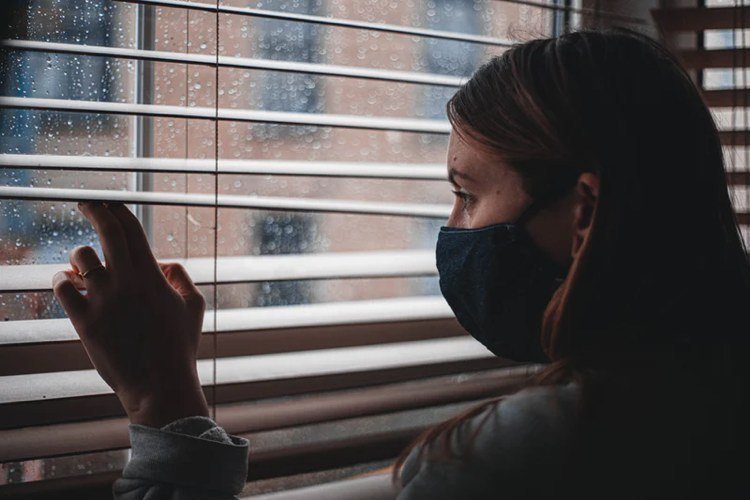 I find the window I view life from can be either revealing of so much beauty, hope, and details in the world, or it can be a sad tool I use to tell myself the stories about how bad my life is.
I did not write this to undermine your problems or mine. I know they can be very hard. And there are many problems in life that are out of our control. But you know what is in our control? Changing how we see the world! The way we look at our problems, the way we relate to ourselves in them. And whether or not we choose to get out and carry our little stick and use it to build in a snowstorm of hardships and bad thoughts.
Isolation is our brain's creative and fascinating way of protecting us. Just like fear, And if we let it go too far we end up in a bad mental state, scared of everything out there and residing in the fear of the unknown.
The antidote for this in my case has been hope.
Hope is a choice I make every time I tell myself that my window does not reflect the truth about this world, it only reflects the view from where I am sitting at this moment. Hope does not mean that the problems go away, or that bad times will magically stop coming for us, they still do! There is never going to be a morning where we wake up and know that from this point on no bad days are coming here, but there is every single morning a chance to choose facing life with a head held up high, a space for curiosity and grace in our hearts and kindness and compassion for ourselves.
My hope for you today is that you look at what window you are viewing the world through. What is the story you tell yourself about it? And how are you approaching your relationship to yourself in the way you view life?
Yesterday I was clever, so I wanted to change the world. Today I am wise, so I am changing myself

Jalaluddin Rumi
By Yarub Al-Ahmad
@yarob_o.b