FEBRUARY 22, 2020 | 9AM-6PM
An unforgettable day of inspiring stories and eye-opening insights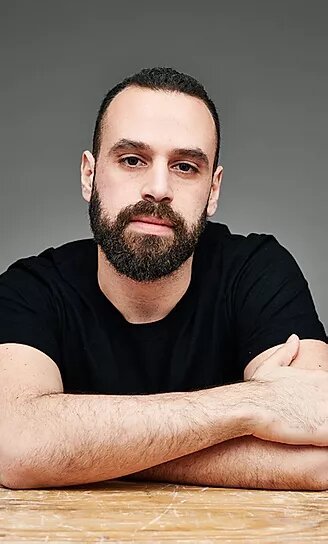 Rami Helali | Co-Founder & CEO of Kotn
Recognized by Forbes' global 30 Under 30, Rami founded a B-corp that helped save the Egyptian cotton industry from extinction. Over the span of 3 years, Rami and his partners were able to give back to their Egyptian community by not only enabling agricultural work at a fair price but also building schools for underprivileged Egyptian youth.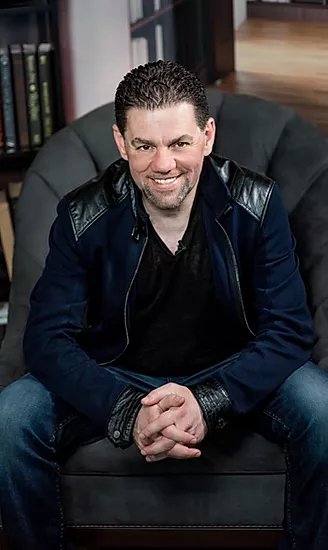 Mohamad Fakih | President & CEO of Paramount Fine Foods
A community leader and entrepreneur, Dr. Fakih regularly participates in fundraisers and community events, supporting multiple causes and organizations including the Canadian Cancer Society, Islamic Relief worldwide, Sick Kids Hospital, the Make a Wish Foundation in Toronto and UNHCR, the UN Refugee Agency in Canada. He was acknowledged before the Canadian Parliament by the Prime Minister of Canada – Justin Trudeau – as an Exemplary Canadian Citizen and Businessman being named a finalist in the 2014 Ernst and Young Entrepreneur of the Year Award.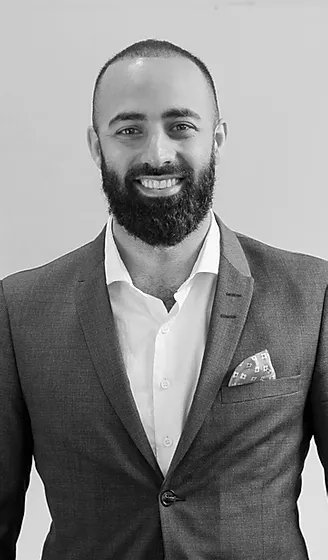 Mohamad Sawwaf | Co-Founder & CEO of Manzil
Co-Founder & CEO of Manzil, which offers Shariah-compliant alternative financial products, specializing in Halal financing, investments, and insurance. Mohamad holds an MBA from the Rotman School of Management as well as a Masters of Science in Business Management & Research from the Henley Business School (UK) and is currently wrapping up his Doctorate in Islamic Finance. He is considered one of the leading authorities of Islamic Finance in Canada. He's also the Chair of the Advisory Council of UNHCR Canada where his focus will be to lead the council, oversee the Young Leaders Committee, and build relationships with the private sector to increase refugee employment and financial resources required to assist in their settlement.
Salma Hindy | Biomedical Research Engineer at The Centre for Addiction and Mental Health (CAMH) & Stand-Up Comedian
Nominated for a Notable Life Award, Salma's successful rise to comedy has given her the opportunity to open for comedians Maz Jobrani and Ken Jeong. She has also been seen on the TedX stage talking about her emotional journey in a comedy titled "Why People Pleasing is Hurting You." Salma's experience in two very male-dominated industries, stand-up comedy and biomedical engineering encouraged her to tackle different angles of her identity in a documentary titled "Salma".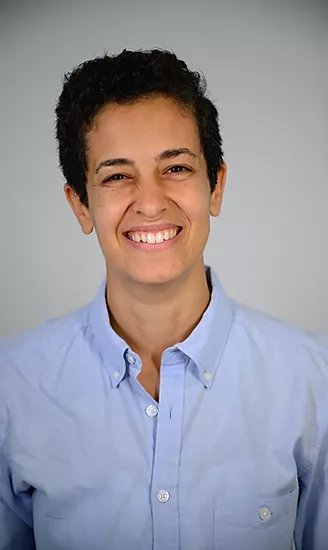 Lina Khalifeh | Founder of SheFighter
Lina Khalifeh is the Founder and owner of SheFighter (The First Self-Defense studio for women only in Jordan and the Middle East).
SheFighter is designed to empower women physically, mentally and emotionally through Self-Defense training. The studio has been founded in 2012 and has trained more than 18 thousand women all over the globe. Lina has many great achievements such as being mentioned by former U.S. President Barack Obama in his speech at the White House in 2015, being awarded the Stuart Scott Humanitarian ENSPIRE award presented by ESPN and UFC 2019 in Los Angeles, California. She was also awarded "The economic empowerment Leadership" award by Hillary Clinton and Vital Voices in Washington D.C. in 2018. Lina is very passionate about her work and is working to spread SheFighter globally and make it at reach for all women.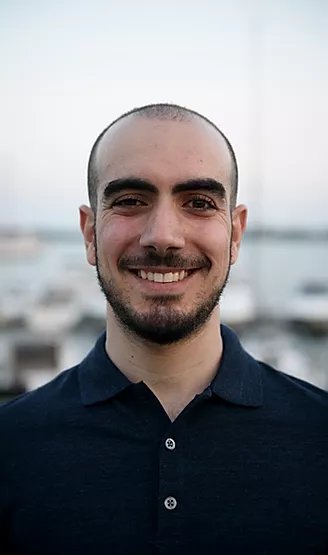 Joze Piranian | TEDx Speaker and Stand-up Comedian
Named Inspirational Speaker of the Year by Speaker Slam in 2017, Lebanese-born Joze Piranian has gone from avoiding speaking due to a debilitating stutter to speaking at TEDx, appearing on the CBC Evening News, sharing the stage with Arlene Dickinson at the Archangel Summit, and performing stand-up comedy in Los Angeles at the Laugh Factory as well as in Chicago, New York, Montreal, Edinburgh and Beirut (where he performed with NEMR). Joze has also delivered keynotes about Resilience, Diversity & Inclusion at conferences, organizations and various educational institutions. One of his talks was featured on Goalcast and was viewed by 3 million people worldwide.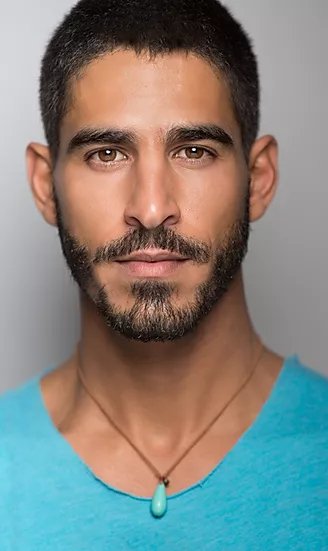 Ahmed Shihab El Din | Journalist, Producer, & Senior Presenter for AJ+
An Emmy-nominated journalist, Ahmed has worked as a correspondent for VICE on HBO, The New York Times, The Huffington Post and PBS. In 2012, he published his first book titled "Demanding Dignity". Throughout the years, he has created and hosted several shows such as Al Jazeera's "The Stream". Ahmed's passion lies in telling stories that connect people across boundaries and breaking gender stereotypes.
Ally Salama | Mental Health Ambassador
Ally Salama is a Social Artistpreneur, Speaker, Podcaster, Ex-Pro Athlete and The Middle East's Mental Health Ambassador. He founded empower-mag.com, the first Mental Health Magazine in the Middle East, winning Harvard's Top 7 Most Impactful Social Initiatives in 2019 & earning recognition from the World Health Organization. Currently, Ally's purpose is to empower youth to become more impactful changemakers in the world. He currently hosts "Empathy Always Wins" – the world's exclusive youth leadership podcast focusing on empathy and wellness. Living in Toronto, Ally currently consults social enterprises and changemakers on a strategy to help build powerful communities.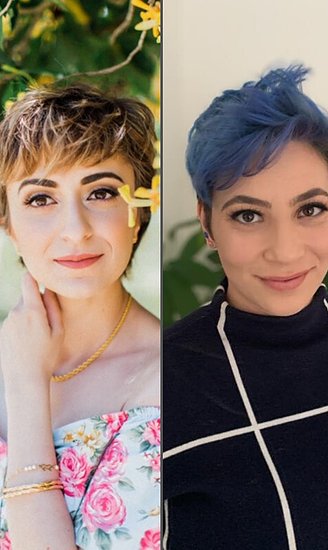 Shereen Aldaimalani & Noor Agha
Noor and Shereen are the hosts of the podcast Don't Tell Baba. Their goal is to cultivate a community based on respect and understanding. Noor is an educator and audiobook narrator, and Shereen is a scientist and aspiring romance novelist. You can find them on Instagram @thebabapod.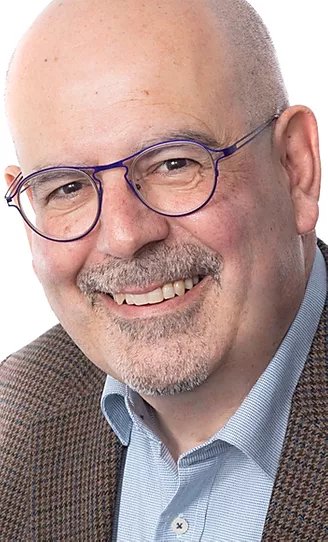 Naguib Gouda | Special Advisor to the Board of Directors of The Arab Community Center of Toronto
Starting his own consulting business in 2018 – he works with Boards of public and not for profit bodies and associations to help solve complex organizational problems. His main areas of focus include sustainability, transformation, strategy, governance and funding. He currently is a special advisor to the Board of the Arab Community Centre of Toronto and the Executive Director of the Healthcare Supply Chain Network of Canada. Naguib has a lifelong commitment to volunteering and philanthropy. He has served on numerous boards and committees in Social Services, Education, Healthcare and the Arts and today is Vice-Chair of the Vanier Institute of the Family and Catholic Family Services of Toronto.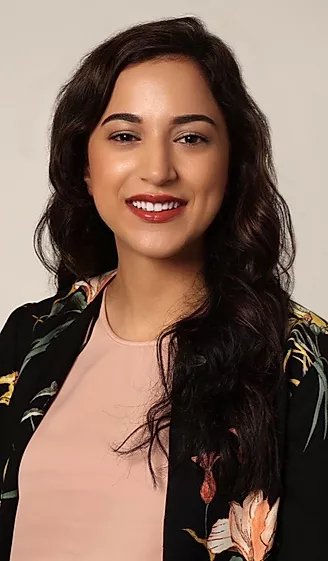 Shireen Salti | Executive Director at Canadian Arab Institute (CAI)
Leading the only organization focused on the research and policy interests of the Canadian Arab community, Shireen combines her government relations, education, politics, and community engagement experience to advocate on behalf of the million Arabs residing in Canada. Using story telling through data, Shireen gives insight into the policy priorities that matter to our community, particularly youth who represent more than one third of the population across the country.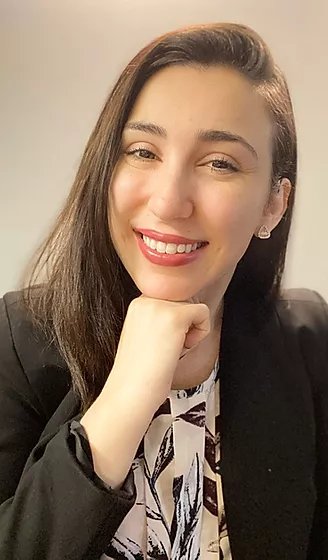 Mariam Hamaoui | National Events Manager at the International Development Relief (IDRF)
Mariam graduated with a Specialized Honors in Religious Studies at York University. She is currently the National Events Manager at International Development Relief Foundation (IDRF) a Canadian registered charitable organization dedicated to empowering the disadvantaged people of the world. She is also currently the Co-Founder of RefugeAid, a not for profit organization designed to raise awareness for refugees and asylum seekers around the world. 
Xavier Caffrey | Professional Magician
Xavier Caffrey is a professional magician from Toronto. He's been featured on the national post and has performed at some of the top venues in the city. He also organized two huge protests in Toronto and Mississauga and a fundraiser for his Lebanese community.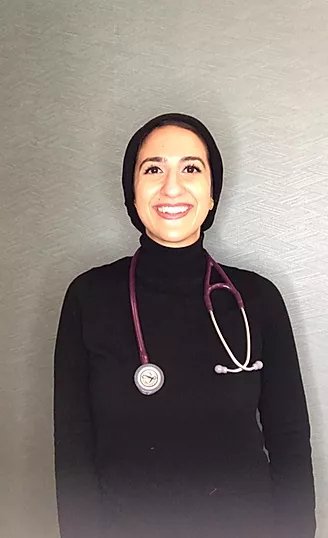 Maisam Hasan | Naturopathic Doctor
Dr. Maisam is one of the few Arabic speaking Naturopathic Doctors in the world. She graduated with a Doctor of Naturopathy from CCNM, Toronto and currently practices in Milton and Barrie. She's licensed in IV Therapy and has Prescribing Rights under the Controlled Acts regulation in Ontario. Her naturopathic medical mission trip in Thailand deepened her love for women empowerment and she's built her practice around that. She loves teaching women about their bodies, their hormones and overcoming stress and burn out.
8:45AM – 11:00AM Guest Registration
9:00AM – 10:00AM Breakfast & Networking
9:45AM Doors Open
10:15AM – 12:00PM Opening Remarks & Speakers
12:15PM – 12:30PM Entertainment Session
12:30PM – 1:30PM Lunch & Social Hour
2:00PM – 3:30PM Keynote Speakers
3:40PM – 3:55PM Entertainment Session
4:05PM – 4:45PM Keynote Speakers
5:00PM – 6:00PM Closing Remarks
Daniels Spectrum Theatre, 585 Dundas St E, Toronto, ON M5A 2B7, Canada
The future has never felt more uncertain. As young Arabs, we are the current change-makers with the power to rebuild our future. Yet, where do we begin?
What if we told you we've created a space where you can meet different Arab millennials from all walks of life and listen to them talk about things that we don't normally talk about? Things that will make you think a little differently. Things that will make you rethink tomorrow. 
A place for inspiration and empowerment, the YLT Conference brings you life-changing stories and thought-provoking insights from Arab innovators and pioneers of change. Dive head-first into an immersive experience where you get to explore your own barriers and discover opportunities for change. 
YLT Conference is a day-long event filled with acclaimed speakers, live performances, and great conversations.
Journalists, explorers, performers, entrepreneurs, public figures, and many more come together to share inspiring stories and eye-opening experiences to empower and inspire Arab youth to take charge of their future and begin re-thinking tomorrow.