Mental health has been a very prevalent topic in recent years and for the right reasons because it is something that so many people struggle with. Just after the pandemic more individuals than ever had faced mental health issues whether it is panic attacks, continuous anxiety, depression, side effects of isolation, or even just lower mood levels. This is a reminder that BIPOC mental health needs so much more attention now, for the longest time the topic has been neglected and limited resources have been an issue. However, this is a reminder that we need to collectively come together and support them.
These are obviously more treatable mental health issues and symptoms, but some individuals can go as far as facing more major issues. Let's also not forget to mention that any mental health issue left untreated can have serious collateral damage to one's own self.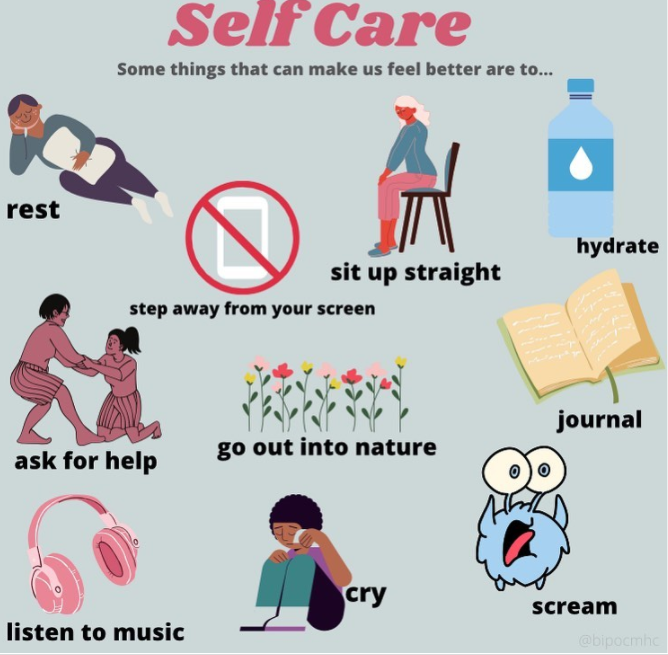 In recent years, as people have started investigating mental health issues amongst individuals in society they have also realized that people of color tend to struggle with more mental health issues that arise from how they are treated in society, and how they fit in their marginalized community.
What does BIPOC mental health mean?
BIPOC mental health stands for Black, Indigenous, and people of color. 
About 17 per cent of Black African Americans struggle with mental illness which is about 6.8 million people and around 15 per cent of Latin/Hispanic individuals struggle with some sort of mental health issue which is associated with 8.9 million people.
In the Asian American/ Pacific Islander community 13 per cent say that they struggle with some sort of mental health issue which makes up 2.2 million people and about 23 per cent of individuals in the Native Americans/Alaskan Natives community struggle with mental illness and that makes up to 830,000 of their population.
These statistics so far are very important to take into consideration, because people with a multi-racial background tend to struggle with the most mental health issues and along with that there are many struggles associated with belonging.
LGBTQ+ community
Individuals from the LGBTQ+ community have spoken up about their own battles with mental health. 37 percent have openly spoken up which makes about 3.0 million from their community. It is important to keep in mind that these statistics are very brief and are also by individuals who have been open about their struggles and journey. There are also a lot of individuals who are not open and do not feel comfortable sharing. 
More help and resources are needed for BIPOC mental health
Research has shown that BIPOC groups are less likely to have access to mental health services, less likely to seek out treatment, more likely to receive low or poor quality of care, more likely to end services early. Some of these barriers can be due to several factors such as cultural stigma around mental health issues, systemic racism and discrimination, language barriers, a lack of health insurance, mistrust of mental health care providers, and a lack of cultural competency on the part of mental health care providers.  
Diversity and inclusivity are at the heart of many solutions proposed to close the gap between mental health care providers and the marginalized communities they serve. One step that many mental health care providers have taken is to implement some type of cultural competency training, which aims to provide an understanding of the importance of culture.
It is important bringing awareness to the fact BIPOC communities face different types of barriers to receiving quality mental health treatment is only the first step in the path toward mental health treatment is only the first step in the path toward mental health treatment. Spread more awareness and continue speaking up.
In the end, at our YLT community, we relate to being part of BIPOC in many aspects and it is our job to highlight mental health resources, break the silence, and the negative stigma and create a space where better mental health care is accessible to everyone.