Watching Ramadan series in Ramadan is a vibe! Luckily, Shahid VIP got us with lots of series!
Okay, so there's a LOT OF STUFF that you could watch on Shahid VIP.
So much stuff, that choosing your next show in Ramadan can be a little bit daunting. Luckily, our trusted Yalla! Let's Talk. team has figured out the best of the best, so you don't have to.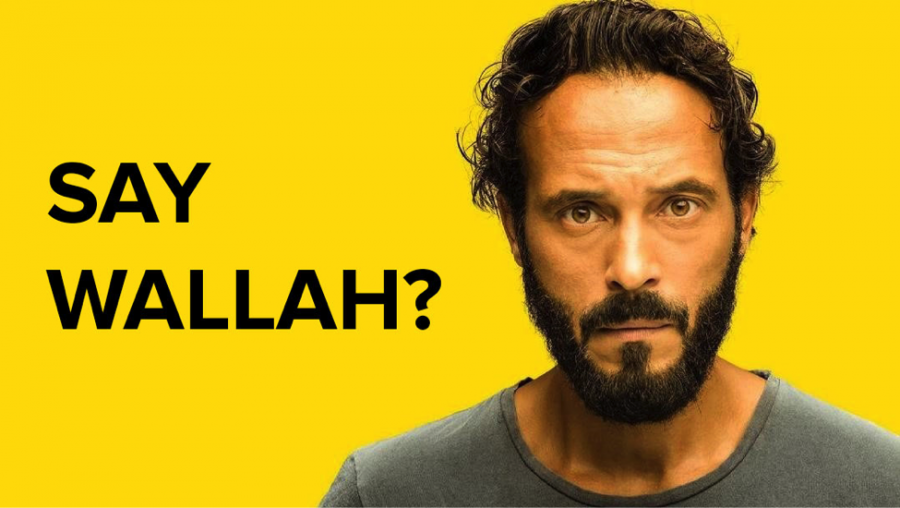 Here are all the TV shows we recommend:
10. Bein El Sama w El Ard
Stuck in an elevator with strangers? Though this may sound like the start of a claustrophobe's horror movie, the show is actually quite epic. "Bein El Sama w El Ard" sees an elevator break down in a building in Cairo, resulting in a group of people meeting for the first time as they are trapped inside. These people all have different beliefs and backgrounds and are involved in each other's lives. Every character comes with their own unique story and we're here for it!

Does this not sound like what we do at Yalla! Let's Talk? Ya3ni how could we not recommend this as a must watch!!
9. Nasl Al-Aghrab
Ya habibi! This one is for the people who like a little thrill in their lives. After his release from prison, Assaf finds out something that turns his life upside down.
8. Harb Ahlia
YO! It's YOUSSRA! 3 Daqat Yousra! The song we jam to at every wedding, or any occasion really. Anywhoooo. This is a show starring Youssra who is forced by some circumstances to leave her young daughter and the daughter grew up in the custody of her stepmother. Wallahi I'm already crying. Bring the box of issues and yalla let's watch!
7. Moussa
Wallahi Mousa is every guy named Moe I know. Man has a fade, some guns, and a smile that…hmm. And guns. Though the man looks like your typical classmate, the events revolve around the 50s and 60s, during the British occupation of Egypt. Moussa whose father died at a young age and now has to take responsibility for his brothers. Forced to leave his city and move to Cairo, he gets close to a French girl (ya lahwi!).
6. Ded El Kasr
Murder? Lies? Drama! This is a show about a popular food blogger who finds herself in a complicated situation after she witnesses an attempted murder. Things get worse when the police try to solve the mystery surrounding the attack, and she finds herself more involved.
5. Souk Al Harir
If you like drama, you'll sure love Souk Al hareer! This drama showcases the history of trade in Damascus in the 1950s! One of the major historical events of that decade was the establishment of the Damascus International Fair, famously described as the "Syrian economy's window to the world", and now known as one of the oldest fairs in the Middle East.
4. Elkhatery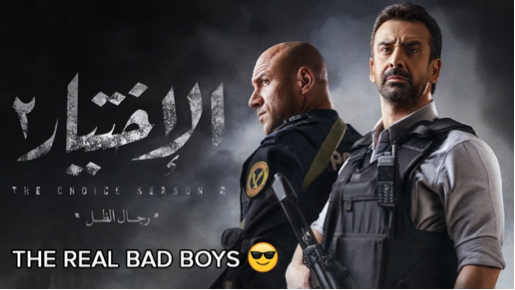 We need them bad boys! This series further commemorated the lives of Egyptian policemen who fought against terrorism in recent years. Are you watching it or what!?
3. COVID-25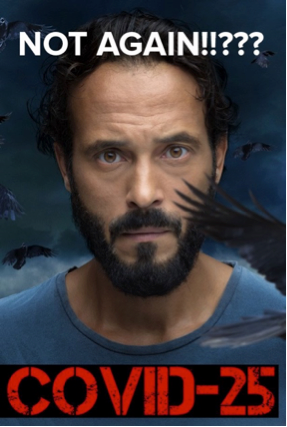 Not COVID AGAIN…akkhhh!!! Now that I got that out of the way, this show is actually really cool. It deals with hypothetical events based on the possibility of the spread of "COVID-25" in the year 2025. The main actor is Doctor Yassin who heads a medical group that tries to manufacture vaccines to fight dangerous diseases hitting the world!
2. The Journey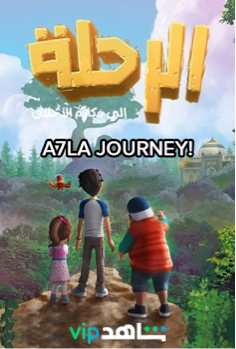 Animated cartoons? Wholesome content? YAS! That's what we'd like to see. This animated series has three siblings Basil, Marmar and Malik who set out on an adventure and find themselves landing on an island of ethics.
1. 2020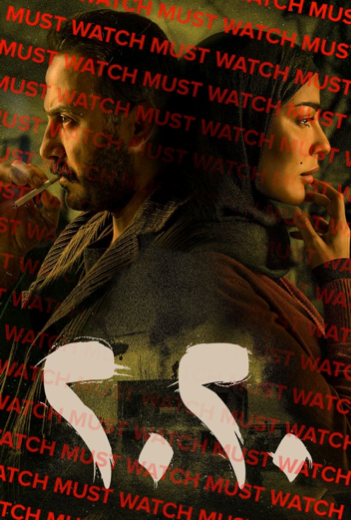 THIS has to be our most recommended show and comes in at #1! 2020 follows the story of a drug dealer who falls for an officer in the security forces. It is a HIGHLY anticipated thriller and crime series. Will it work out? The odds are certainly against them.