Anees is an independent singer-rapper that is taking the Arab world by storm.
Grown-up in the Washington area, his music is a blast of freestyle melodies, lyrics that hit you to the core, and melodies that are not like any other. His music style is often compared to artists such as Mac Miller, Russ, Chance the Rapper, and Tai Verdes.
Anees likes to describe his writing style structured to provoke introspection and elicit good vibes. He believes that music is meant to help others heal and he has gone through his own journey of falling in love with music, but we are going to let his words express all this.
We have sat down to talk with Anees several times but this one was like no other. Anees opened up about his new song, drunk on myself and what it means to fall in love with yourself, and he goes on to talk about everything else in music.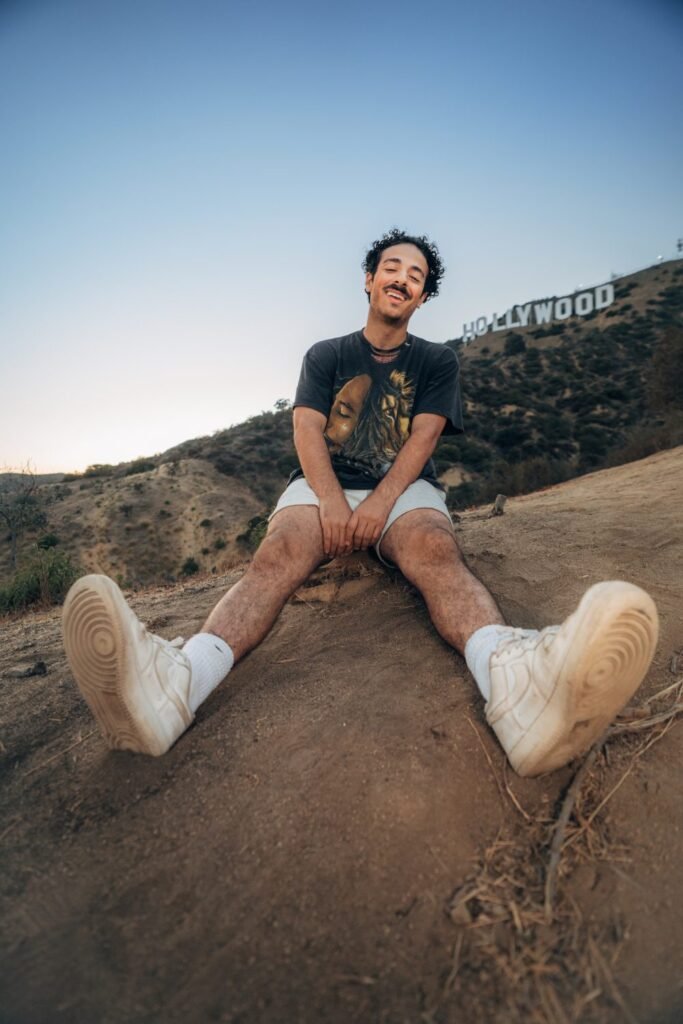 Introducing Anees
Anees: I think life itself got me into music. I don't think I had much of a choice because everything I have learned to understand about life is all very musical; the birds singing, the laughter in the distance is all very musical. 

I also grew up in a household where my parents would play music from a variety of different cultures like the Gypsy Kings, and Nina Simone. 
When did you know you wanted to get into music and the arts?
Anees: Definitely not from a young age, I only figured I wanted to do music like 3 years ago. It is a relatively new thing, but 3 years now feels like forever ago. I had just finished my law school and I knew for sure I did not practice law, and I just felt very unfulfilled in that craft. I went on a whole soul-searching journey and that is how I discovered music and my love for it. 
Anees style of music and inspiration drive
Anees: I think I'm genre-less, and in the beginning, I really struggled to explain to people what kind of music I make and people are always shocked. As humans, we always want to compartmentalize things into boxes, but I've come to realize that I don't fit into a box, and I don't want to fit into a box. My music is a lot like hip hop, pop, rock, r&b, soul, there's basically something for everyone. I'm inspired by songwriters, lyrics, storytellers from any genre. 

I take inspiration from people that write music that makes me feel that they wrote that song about me. That to me is a very special feeling. 

There are artists like that and it blows your mind when it happens. I was listening to John Mayer's new album and his songs made me feel like they were written for me, and it really hits you in the heart, so that is inspiring for me. I want to be able to write music like that where people listen and think like hey he wrote that about me. 
Your new song is called Drunk on Myself, is a song about self-love. What inspired you to write that?
Anees: I started writing it 3+ years ago, and I started writing it when I was in a very dark place in my life and fortunately I am in a very different place right now. The song is actually very uplifting, it talks about loving yourself, and overcoming the struggles of not loving yourself. I was trying to manifest the song into reality when I was writing it. 

At the time, the lyrics were not the present reality. I was faking it until I made it, but now this is my present reality which I'm really happy about. I think it's important to write self-love songs because we have a ton of love songs. Don't get me wrong love songs are great and I love my love songs. But we need to focus on self-love and mental health. When we listen to love songs, we pivot our focus on somebody else, but self-love is all about focusing on you.
Where do you get songwriting inspiration from?
Anees: I write songs because that is my way of letting that emotional baggage, or whatever is going on in my head lose. It is my way of putting that chaotic introspection into a song because I feel like it makes me feel more heard, and that is the beauty of songwriting. Anytime I heard a song that brought me to tears it was because I related to it, and I felt heard in it, I was able to relate to it.
What are some new upcoming projects that you are able to share?
Anees: I have a song called Leave Me and it is the most viral song I ever wrote, it is everywhere especially on TikTok, and Instagram. I was supposed to be dropping it this month and we are able to have an amazing feature on it so I would say keep your ears out for that. Other than that I want to be able to drop a new song every 2-3 weeks. 
With all these bangers already, we are so excited to hear more from Anees. We recommend you all to continue supporting Anees, and his incredible talent, because he truly deserves all the good coming his way.