The Olympics are a leading international sporting event featuring summer and winter sports competition in which thousands of athletes globally come together and participate in a variety of different sports. The Olympics are considered the world's most intense sports competition with more than 200 nations participating. This Olympics 2020 we as Arab nation have a lot to be proud of and celebrate. There are many heartfelt moments, stories and representation that came from athletes from Middle East. We are so excited to provide you with a recap and highlight few moments that won our hearts.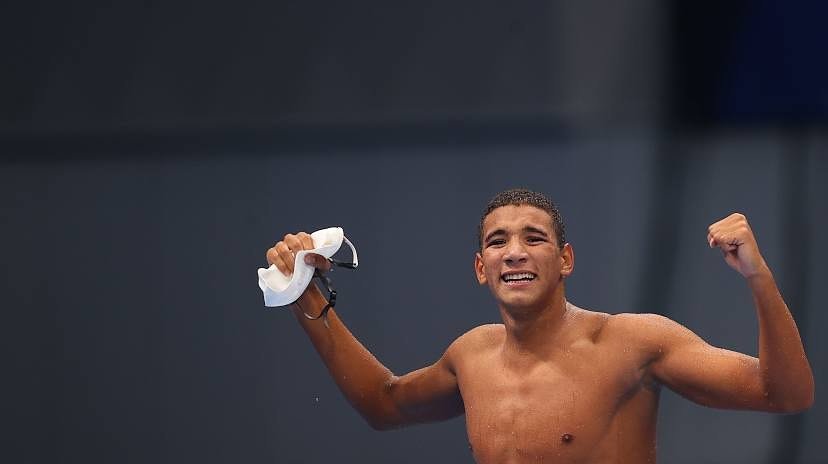 In Tokyo 2020, Hafnaoui became the first Tunisian and African to win Olympic gold. Hafnaoui, 18, was born in Métlaoui, Gafsa, Tunisia in 2001. He managed to earn a gold medal gold medal in men's 400 meter freestyle and with a time of 3:43:36, he won the fifth gold medal ever for his country.
Hafnaoui came into the race with the slowest qualifying time of the eight swimmers, but he touched the wall first. This is heart warming story is an inspiration and a reminder for everyone to keep persisting with their dreams.
Hafnaoui parents reaction is incredible and so exciting to watch because he qualified last and finished first. But while we are on the subject of discussing reaction, we can't forget how Hafnaoui coach was cheering him on the whole time, a moment that just brings so much joy!
Two Olympian brothers, one in the Syrian team and the other in the refugee team meet up in Tokyo
Mohamad Maso is representing the war-torn Syria and his younger brother Alaa Maso will swim for the Olympic refugee team.
Both are originally from Aleppo and live in Germany after leaving Syria where their parents still live.
Yusra Mardini competed in the 1100m butterly at the Olympics.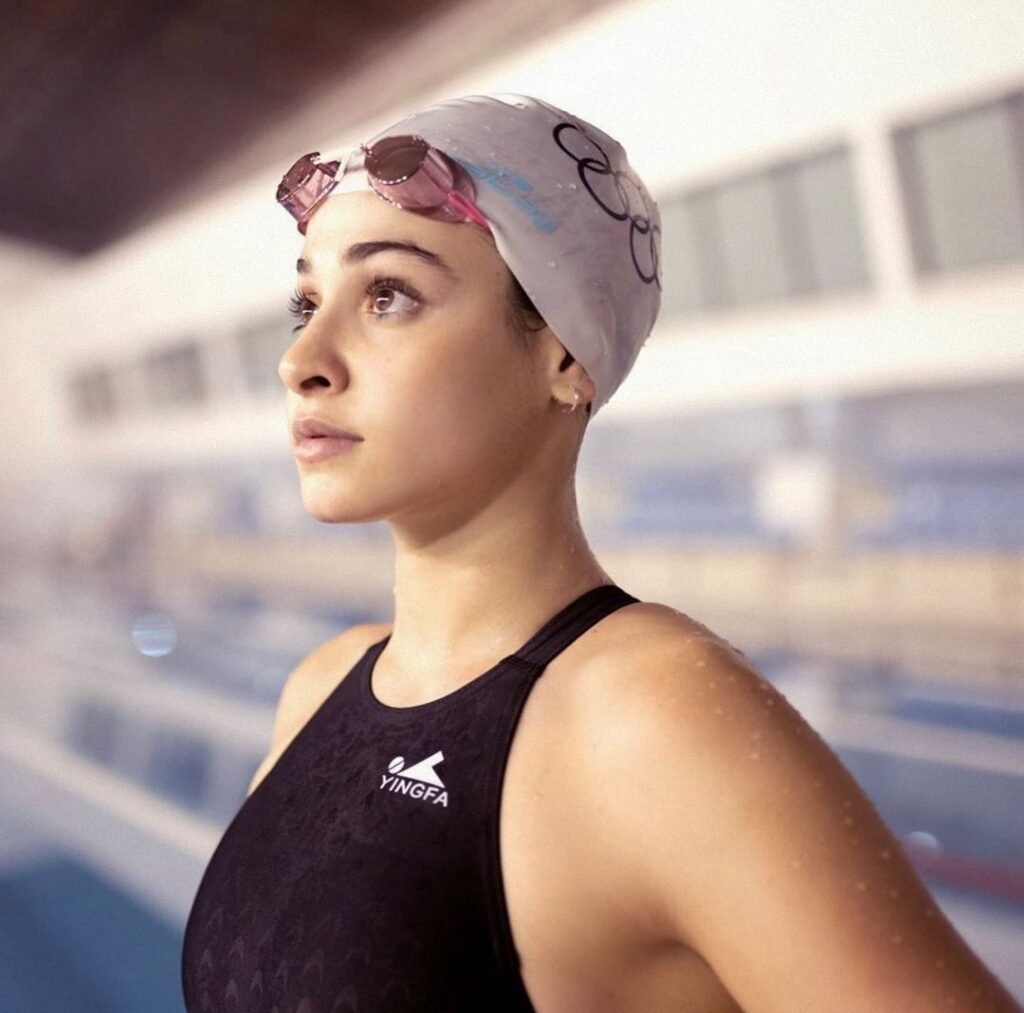 As a teenager, Mardini fled the war in Syria. She swam for 3 hours at sea, steering every passenger on board to safety. She is currently living in Hamburg, Germany.
Mardini was a member of the refugee Olympic Athletes Team that competed under the Olympic flag at the 2016 Summer Olympics in Rio de Janeiro.
Somali boxer Ramla Ali is the first female boxer in history to compete at both the Olympic games and as a professional.
She is a boxer, model, author, and racially equal activist. She is the first Somali boxer in history to compete at the Olympic games and the first female to become a professional boxer.
Algerian Judko Fethi Nourine is suspended because of his withdrawal from the competition to avoid meeting an Israeli athlete during the Tokyo Olympics
The athletes representing Palestine in the 2020 Tokyo Olympics