The 26th annual Critics Choice Awards recently unveiled its nominations for best comedy series and best actor in comedy series, and these nominations include none but Ramy and Ramy Youssef as nominees for these categories. Ever since the release of the first season in 2019, Ramy has been making waves with multiple nominations and award wins. Not only was Ramy Youssef able to snatch a Golden Globe for the best actor in a Comedy TV series in 2019, but the show also won the Peabody Award for Entertainment and SXSW film festival award for Episodic Audience. In 2020 for season 2, Ramy Youssef was nominated in the Emmy Awards for outstanding directing for a comedy series and outstanding lead actor in a comedy series. His supporting star in season 2, Mahershala Ali, was also nominated for outstanding supporting actor for a comedy series. It's been a hell of a ride for the cast of this show, and we're here for another possible win from Ramy nominated for the Critics Choice Awards.
What is Ramy, and why does this show mean so much for the Arab and/or Muslim communities in the west?
*Season 1 and 2 spoiler alert moving forward*
Airing for the first time in April 2019 on Hulu, Ramy is an American comedy show following the life of a first generation Egyptian Muslim man, Ramy, living in New Jersey. As with many first generation immigrants, Ramy struggles with an identity crisis trying to balance between his two cultures, one being a tradition heavy collective and guilt based Arab/Egyptian culture, and the other being a live life with no consequences individualistic American culture. Another major theme in the show is Ramy's challenges and deep desire in exploring and connecting with his faith in a society filled with temptations that he believes are against his religion and spirituality. The show dissects the stories of different supporting characters integral to the show's success including his sister Dena (May Calamawy), his mother Maysa (Hiam Abbass), his father Farouk (Amr Waked), his uncle Naseem (Laith Nakli), and his friends Ahmed (Dave Merheje) and Steve (Steve Way). The show looks into character complexities and struggles from a third culture Arab and Muslim perspective, a narrative that is rarely represented in the media. Check out Susan's take on Arab and Muslim representation by the show.
Dena is an extremely important character to many women and girls out there from the Arab and/or Muslim communities. The show focuses on her constant gender struggles, albeit being much more professionally successful and personally responsible than her brother Ramy, Dena still suffers from irrationally overprotective parents and double standards in the community.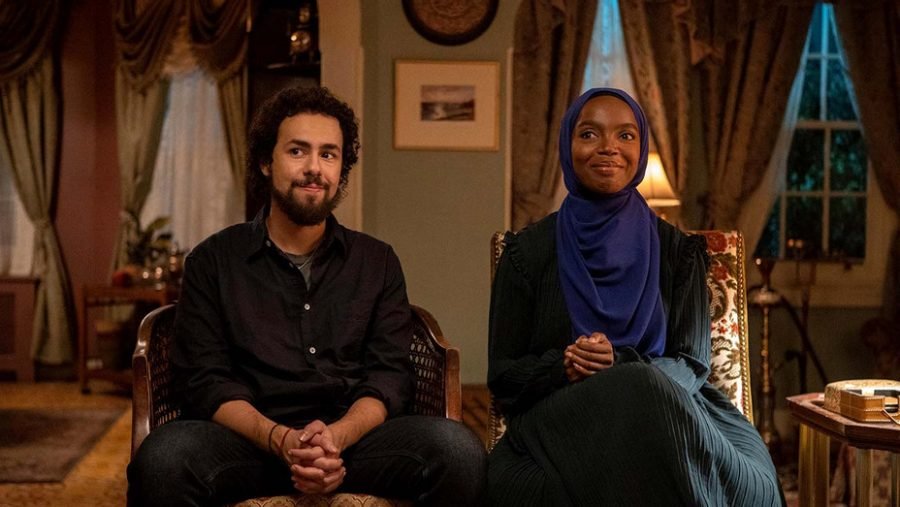 Maysa and Farouk represent your typical first generation Arab parents who moved to America for a better life for themselves and their children. The show dissects their characters and personal struggles that are usually dehumanized by both the mainstream and Arab communities. This includes the Arab man or father's one and only job in life being to financially provide for his family, being otherwise emasculated if failing to do so, and marginalizing his passions and hobbies. It also looks at the ever deteriorating sexual life and passion Arab couples experience in a more pronounced way due to the culture's overemphasis on family, providing and caring for children, and overall life responsibilities. The show touches on the older generation's difficulty and awkwardness in trying to fit in a society whose values goes against all what they have learned their entire lives, including things like blackness and beauty standards as well as LGBTQ issues.
Finally, in season 2, the show dissects uncle Naseem's character further, who in a nutshell seems to be a sexist catcalling anti-semitic "obnoxious" character working in the jewellery business. Season 2 digs deep to a softer side of him, humanizing him and almost explaining the reasoning behind him acting the way he does. The show looks into uncle Naseem's sexuality, revealing him to be a gay man under the closet, wanting to be himself yet struggling with internalized homophobia due to his engrained learnings from his culture that demonizes his sexuality and prevents him from ever accepting himself as a gay man.
In short, if you haven't watched the show yet, and you've heard of Ramy nominated for the Critics Choice Awards, then what are you really doing with your life?