At the end of 2019, Hasan Minhaj wrapped up Volume 5 of his hard-hitting show, Patriot Act, by talking about how to deal with Compassion Fatigue. With the trauma we just experienced in 2020, a lot of us might have forgotten that 2019 also had its fair share of upsetting news and stories. Many tragedies occurred such as the Sri Lanka Easter bombing, the New Zealand mosque shootings, and the imprisonment of children at the US/Mexican border by ICE. Minhaj compared this to when your browser is filled with a million tabs. Your computer starts to function slowly and your browser eventually shuts down.
These days, it seems like every other week, a new cause pops up on social media, and a spring of news floods our feeds. We end up finding ourselves endlessly scrolling through our feed, posting to our stories in the hopes we might be able to save the Uighur Muslims in China, Free Palestine, end violence against Black people, reconcile with the Indigenous Peoples, alleviate hunger in Yemen, save the Polar Bears, end racism, restore the Great Barrier Reef, help the Punjabi farmers in India…
Do you feel tired after reading that?
That, my friend, is your compassion fatigue kicking in.
The human heart is an extraordinary thing. It could carry the world's weight and still manage to pump blood through our veins, but there's only so much it can handle before it begins to decline. Not only does it hurt to know how much suffering and injustice is happening, but it also hurts even more when we feel we cannot do anything about it. So we turn numb from the pain, making us feel helpless and unable to make progress.
You may have found yourself feeling desensitized to the horrors that you see, or feeling apathetic after hearing a sad story on the news. You are sick and tired of seeing negativity in the media; avoiding the news and dismissing all social justice posts. You may have then felt guilty because you thought that maybe you should have cared more or should have been more active.
Here's a friendly reminder that you're not a bad person for feeling this way and you have no reason to feel guilty. You are feeling compassion fatigue. You may not be suffering in the same way that others are but you cannot ignore the significant toll that it takes on you to absorb so much bad news on a regular basis.
Here are a few things we can do to cope with compassion fatigue, in the hopes that we may get up and move forward with faith and confidence:
1. Pick a cause!
Is your passion fighting homelessness? Do you want to save the turtles? Great. Focus on that specific thing. Do not feel guilty for not knowing enough about other causes. The more you know about a cause, the more you'll be able to support that cause. And the more you will be able to recognize valid sources of information. If you are trying to learn about several issues at once, you may find yourself overwhelmed and may be susceptible to getting your information from biased and untrustworthy sources. Everyone has individual passions and strengths, so find out what those are for you. Once you know what your heart truly wants to be invested in, you are sure to be more effective in fighting for your cause.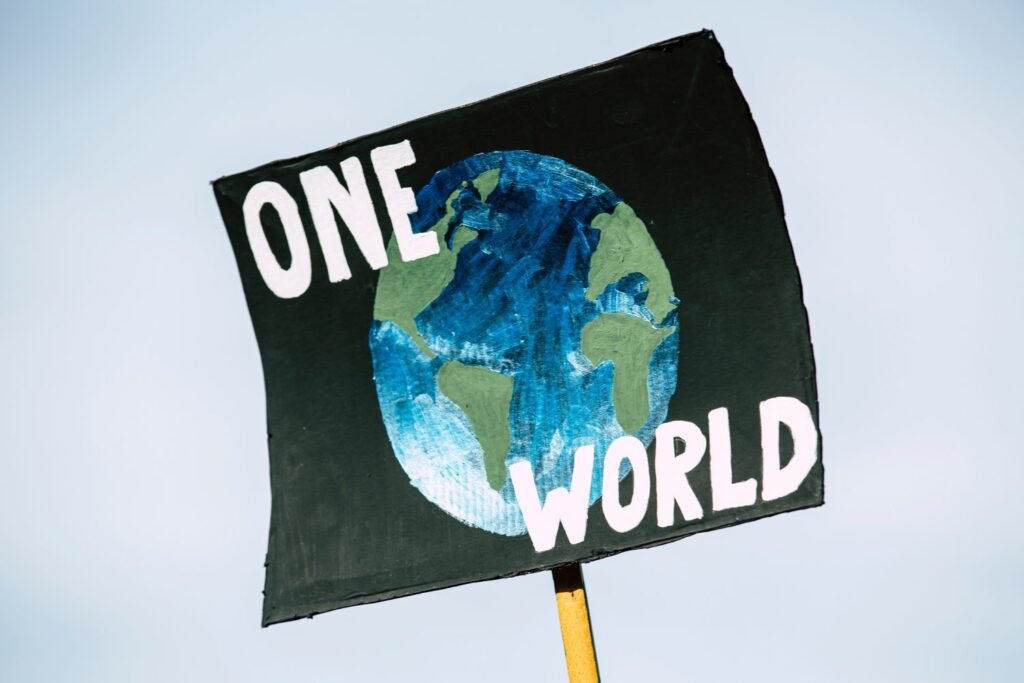 Remember that you cannot save everyone! There will always be someone or some group in need. Thankfully though, there will always be someone there to help. You do not have to feel guilty because you are not able to commit to every cause. Trying to accomplish every social justice goal is counterproductive and exhausting! Fighting for just one cause is demanding enough. You will be able to accomplish more by dedicating yourself to a cause that is significant to you.
2. You can't help anyone if you don't help yourself.
I promise you that you will do a much better job helping others if you help yourself first. When you are experiencing high amounts of stress and anxiety, you will find it difficult to be present and to focus on what is important. Not to mention, consuming bad news will only add to your stress and anxiety, exacerbating compassion fatigue. So go ahead, turn off the news and the notifications for a while. Do not be afraid to let your heart rest. The world is not going to crumble just because you chose to take a step back. Take time to rejuvenate and build up your mental strength. Once you feel ready to jump back into it you will be more capable of focusing your energy on what matters most to you. Read in healthy amounts and do not be afraid of taking a break when you feel yourself starting to get overwhelmed again. The world will always need you but helping other people will prove most useful when you have the capacity to do so.
3. Use your privilege!
After the devastating explosion in Beirut in 2020, many people within the Lebanese community found themselves experiencing feelings of survivor's guilt. It's okay to feel what you're feeling, but you have to know that you are in no way at fault for living under better circumstances. Remember though, living under better circumstances means that you have an automatic advantage. Rather than be hindered by the guilt, use all the tools and resources you have to help! Although everyone was struck and horrified by what happened in Beirut, the community came together and took action. Those living in Lebanon, and outside of it, raised money, and shared resources to help those that were affected. It is easy for us to complain and wonder why so many tragic things happen in the world. At the end of the day, no one can answer this question. All we can do is take action and hope that our efforts contribute as steps towards change.
4. Stand in solidarity
There are simple ways to support other causes without stretching yourself out too thin. You can donate money, sign petitions, and attend demonstrations. You can share posts on your social media while being, mindful of what you are sharing. Attend community events that interest you, vote for those who stand up for social justice, or just simply listen when your fellow activists are talking. These are things that make an impact while requiring little energy. Whatever it is, do so within your means and remember to prioritize the causes you care about most, and be mindful about how much you are putting on your plate. It is important to support each other so that our movements can grow and move forward.
5. Hold onto hope and do not give up!
The current expulsion of Palestians from their homes in Sheikh Jarrah and the recent attacks on Gaza by Israeli forces have caused a storm of protests around the world and on social media. These specific incidents are fresh wounds but the Palestinian struggle has been an ongoing one for more than 70 years. There are activists who have spent their whole lives fighting for the rights of the Palestinians. Anyone invested in this cause knows how difficult and draining this is, especially in the face of strong colonial powers, biased media and constant censorship. However, it is also clear that more and more people are becoming aware of the truth and the narrative is slowly shifting despite these barriers. This is a result of our collective efforts – the long standing heroes and the ones who are just joining the fight. If we continue to persevere and maintain momentum, things are bound to change for the better.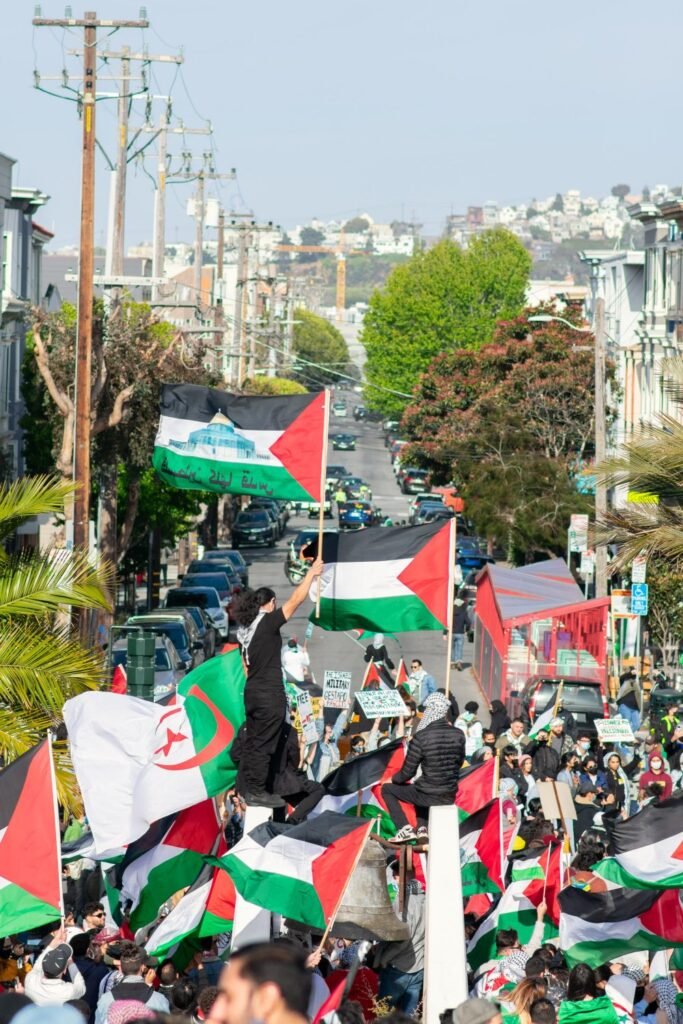 Regardless of what people think, if you are still reading this, then I am sure you do not lack empathy or compassion. Do not let the world try to guilt you for not being able to bear the weight of the world on your shoulders. At the end of the day, we are all fighting for the same things: justice, safety, equality, and peace. Be mindful of your compassion fatigue. Set your intentions straight, fight for what you believe in and do it all with love. And most importantly, remember to be kind to your heart.